Background
Pontresina, an Alpine resort town in Switzerland's Engadine region (west of Zurich, near the Italian and Austrian borders) is like the yin to the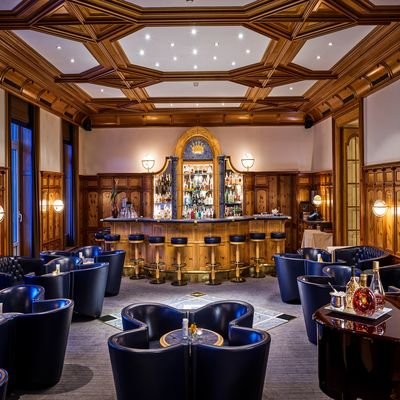 yang of its nearby sister town, glitzy St. Moritz, which is only 6km away. Pontresina's grand dame, five-star ranked hotel, Grand Hotel Kronenhof, is a calm and sophisticated retreat located in the middle of a charming village at an altitude of 1,800 meters. With several food and beverage facilities and an extensive wellness and fitness center, the hotel can service business, family and romance-seeking guests.
Appearance
Following a spectacular renovation by acclaimed French architect and interior designer Pierre-Yves Rochon, the Kronenhof's superior-class rooms and facilities beckon all age groups and demographics into the refreshed splendor of its historic past.
Grand Hotel Kronenhof has a rich and interesting history, starting as a guesthouse in 1848. The majestic, main section of the current hotel, which is a registered historical landmark and which was built in Neo-Baroque style, opened in 1898. In 2004, the Niarchos family bought Grand Hotel Kronenhof and invested CHF 35 million in restoring and expanding the hotel, with an extensive spa and wellness center and 28 new guest rooms, com
pleted in 2007. An additional 13 new rooms and suites by Pierre-Yves Rochon were introduced in the historic part of the hotel in late 2016.
Guest Rooms
With 112 rooms and suites in different categories, Grand Hotel Kronenhof blends modern comfort with grand hotel elegance and atmosphere in cheerfully designed public and guest rooms, reflecting the Neo Baroque style and the Swiss Grisons mountain style (pine wood paneling). The newer, modern guest rooms are accented and decorated in a light pistachio green with contemporary furniture. Bed linens are crisp white cotton. Amenities include Asprey products, a professional grade hairdryer, copious towels, bathrobes, and slippers. Guest rooms have a shower stall, bathtub and en suite WC.
Food & Beverage Options
Grand Hotel Kronenhof has several restaurants where diners can enjoy a variety of culinary experiences. Breakfast and dinner are served in the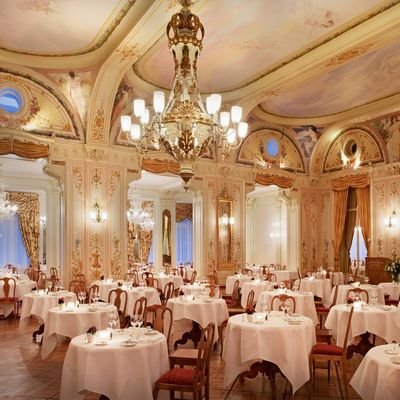 magnificent Grand Restaurant, with its beautiful ceiling frescoes by Otto Haberer, dazzling chandeliers and minstrels' gallery. The award-winning gourmet restaurant Kronenstübli, with its original Engadine furniture and Swiss-pine paneling, is a piece of living history. There is even a smoking bar, with rich wood paneling and spectacular views of the landscape, where we enjoyed a cocktail with live piano music. We dined in the Grand Restaurant for dinner and the breakfast buffet.
Wellness Center and Spa
The 2,000 m² Kronenhof Spa has been designed as a spacious retreat for relaxing with spa services or working out in a well-equipped fitness studio. One of the most impressive wellness complexes in the Swiss Alps, the spa has a 20m indoor infinity pool, a spa pool with water jets, a relaxing flotation room with underwater music, a saltwater grotto, saunas, steam rooms, Kneipp footbaths, and a solarium. There are a few group gym sessions.
Service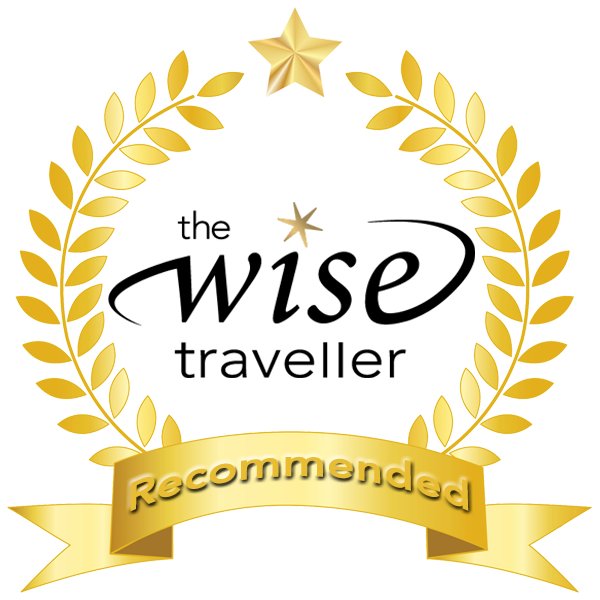 Staff is superior, from the porters and front desk agents to the wait staff in the restaurants. There is a congeniality among all employees, but everyone is professional and eager to attend to guests' questions and requests.
Wise Traveller Rating
10+