Are you struggling to decide where to visit this year? We've compiled a list of reasons why the United States of America is at the top of our list of destinations. Whether you're a first-time visitor or you're hoping to tick off more states, here are eight reasons why we think the USA should be at the top of your travel wish list for 2020.
1. For the diverse scenery
No other country on earth has landscapes as diverse as those of the USA. In one trip you can experience everything from deserts to mountains, wild-flower meadows to dramatic coastlines. You don't even need to travel far to see varied scenery; focus your trip on a state such as California that offers towering mountains, sandy deserts, windswept beaches and the tallest trees in the world.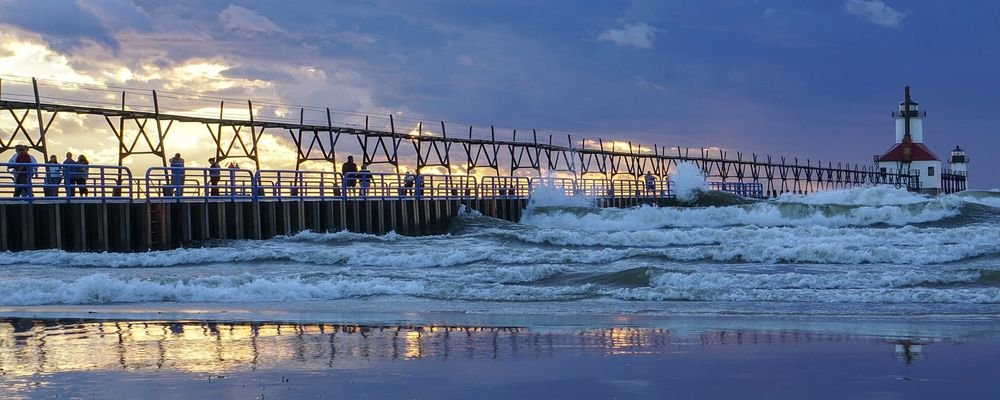 2. To explore exciting cities
New York and Los Angeles are on most travellers' wish lists, thanks to their must-see sights and impressive array of culture – but North America has many more cities to offer. Whether you fancy trying your luck at the casinos in Los Vegas, embracing hipster culture in Portland, Oregon, or looking out over Lake Michigan in Chicago, the USA has countless exciting cities to explore.
3. To visit the awe-inspiring National Parks
There are a staggering 62 National Parks in the USA, offering jaw-dropping scenery and a chance to get back to nature. These parks are areas of protected land that offer dramatic landscapes, hiking trails and the perfect photo opportunities. It would be impossible to visit them all in one trip, tempting visitors to keep returning for more. If you're planning on visiting several National Parks in one year, we recommend purchasing an annual pass.
4. It's the perfect place for a road trip
Where better than the USA for a road trip this year? Whether you're looking to channel your inner Thelma and Louise (without the ending) in a flashy convertible, or you'd prefer to hire a camper van for a cross-country adventure, the routes are endless. If you're spoilt for choice, iconic journeys such as the Pacific Coast Highway or Route 66 offer guaranteed fun.

5. To remind you of the movies
America, especially Hollywood and New York City, are the settings of so many movies, it's almost impossible to name them all! Whether you'd like to visit the setting of your favourite film or are just seeking that authentic American aesthetic you've seen on the silver screen, a trip to the U.S.A is guaranteed to evoke memories. Film buffs should make a beeline for Los Angeles to view the iconic Hollywood sign for themselves.
6. To experience nature at its most dramatic
Bubbling hot springs, active volcanoes and spouting geysers – the USA has them all. If you're intrigued by the volatility of nature, there's plenty to see here. Keen hikers can challenge themselves with a long-distance hike, those looking for a relaxing getaway can soak in isolated hot springs and anyone with a sense of adventure will delight in getting up close and personal with smoking volcanoes in Alaska.

7. For the rare and interesting wildlife
Wildlife lovers will delight in travelling around the USA, seeking out some of the most intriguing animals on the planet. Bears, wolves and moose are among the large, elusive mammals that can be spotted in the country's National Parks. If you're on the West Coast, you have a good chance of watching whales, dolphins and seals frolicking in the sea. And don't forget to train your eye to the sky to spot some of America's most interesting birds.
8. To experience the difference between the States
One of the most wonderful things about travelling across America is the diversity of the different states. Even if you've visited the country before, you'll likely have a completely different experience if you pick a different state to visit. Each state has its different landscapes and attractions, enticing you to continue to visit.
---
Emma Lavelle is a UK based writer and photographer and has her own blog Field and Nest.
---