COVID-19 has put a halt on everyone's travel plans for the time being. But, while you are locked down in isolation, you can always dream up that next holiday destination to add to your bucket list.
For those who like to devour plants–think vegans and vegetarians–you now have plenty of hotel choices catering to your fancies. And that's especially if you want to munch on more than a lettuce leaf or smashed avocado.
Traveling millennials aren't prepared to forego their environmental convictions, believing that being vegetarian or vegan reduces their impact on the planet and that it's much healthier than a carnivorous diet. Hotels want to cater to this growing demographic; hence food and beverage menus have taken on a new plant-based focus. Taking it one step further, many have incorporated a total green experience, including cruelty-free toiletries and sustainable décor, without forfeiting luxurious elegance.
Some vegetarians may be happy with a thatched hut on a beach under a coconut palm for sustenance, and a sandy beach to strike one of their many yoga poses each morning. However, many want a bit more. Think yoga sessions, decadent spa treatments, a private swimming pool for nudie dips, and gourmet meals sans animal products or by-products.
The hotels below totally fit these criteria and are definitely drool-worthy:
SwaSwara, Gokarna, India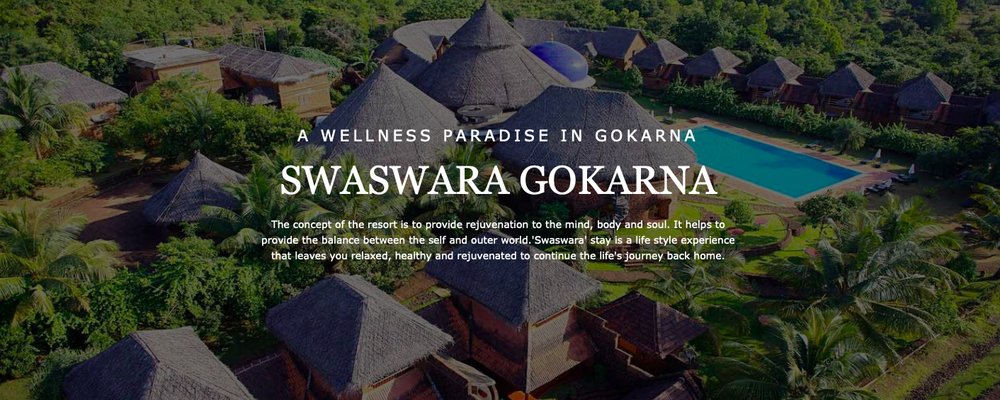 The only way to describe this property is luscious. From rainwater to organic gardens, local medicinal herbs used by healing therapists and a full vegan menu on offer, SwaSwara is a wellness hub. You can meditate on a hilltop, bring out your master chef attributes at a cooking class, or wallow under the hands of a traditional masseuse. Rejuvenate, refresh your mind, and recharge your body's batteries. Snuggled into a green paradise where rolling waves gently sway on Om Beach, it's touted as being designed for "holistic and transformational experiences."
The Yeatman Hotel, Porto, Portugal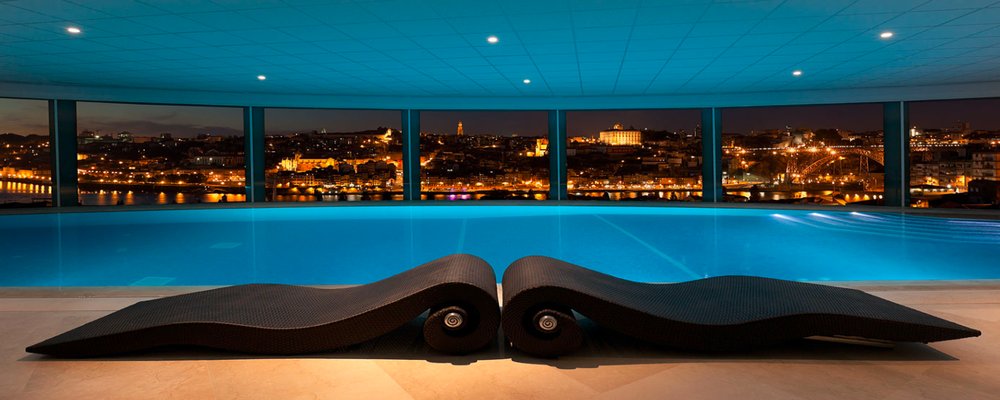 From its vegan pillows and toiletries to the plant-based menu options in its Michelin-starred restaurant, The Yeatman Hotel overlooking the Douro River is a landmark of Porto. Private terraces or balconies to each of its guest rooms or suites complement the elegance and sophistication of the decor. A member of the Relais & Châteaux hotel collection, it is decadent luxury sitting on seven acres of manicured grounds. There are both outdoor and indoor infinity swimming pools to splash in when you've had enough of drinking port.
Villa Vegana, Mallorca, Spain
One of the first 100 per cent vegan hotels in Europe, Villa Vegana, is a beautiful paradise if you are into eating and living green. Awash in lemon, orange, and olive trees with panoramic views to the Tramuntana Mountains, the landscape will leave you gobsmacked.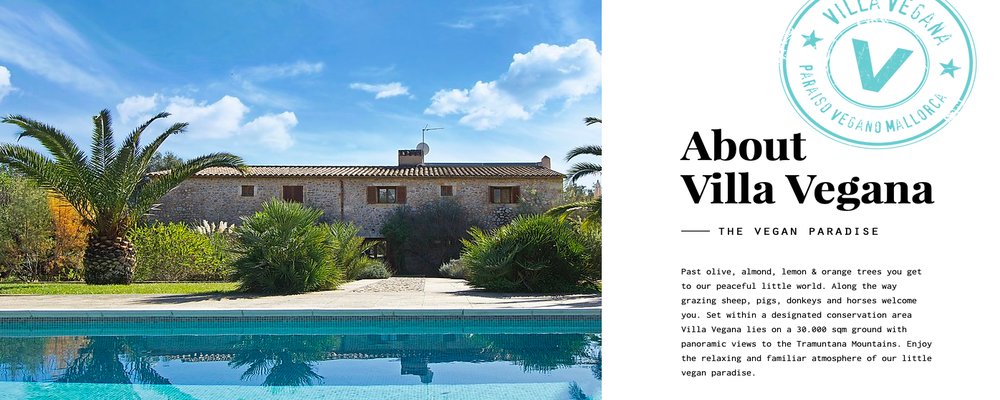 Absolutely nothing to do with the hotel has been tested on or is a derivative from animals. In fact, it's an animal wonderland, with donkeys, sheep, horses, and pigs strutting like lords around the grounds. Mouth-watering dishes for those into their veggies include the likes of mushroom calamari and ginger-miso vegetable stew. This is a vegan paradise where you can hang out with the friendly four-legged creatures, relax by a sparkling swimming pool and listen to the happy chirps of the birds in an agritourism environment.
Fivelements Retreat, Ubud, Bali
An award-winning, eco-conscious riverside retreat, Fivelements is perched in a private sanctuary of the jungle near the upmarket bohemian enclave of Ubud. Incredible bamboo architecture dances in harmony amidst the water-tinkling lush gardens, whimsical bridges, and stepping stone pathways.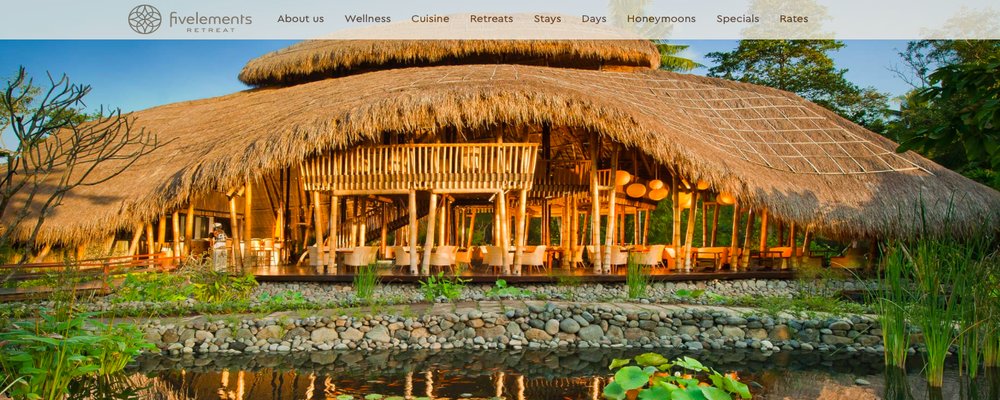 Guest rooms sit riverside in private pavilions created from thatched spirals, with amenities such as outdoor bathrooms, and a sound system with iPod dock. You will be sitting in the lap of luxury. Decked out in traditional Balinese "Songket" textiles with elegant antique furnishings, the outside melds inside. Pure flavors are on the plant-based menu that focuses on raw food.
I Pini, Tuscany, Italy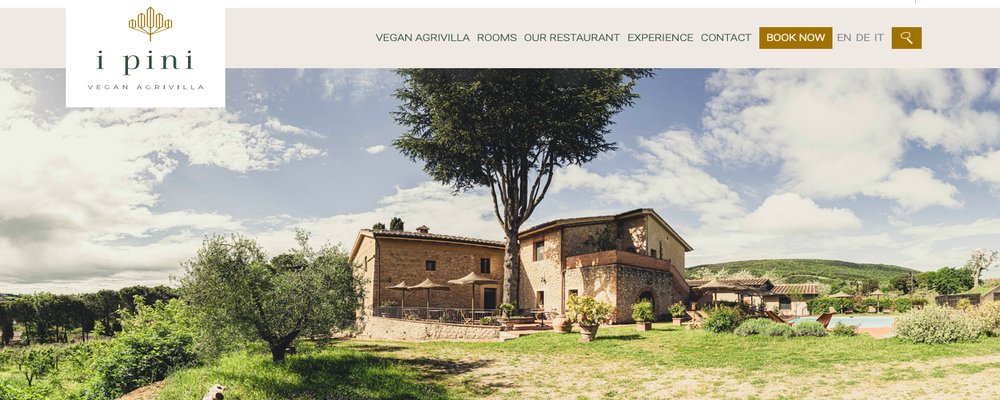 Snuggled into the undulating hills littered with olive groves and vineyards outside of the historic town of San Gimignano, I Pini is a refined eco-agritourism destination. This is where you can have blissful moments surrounded by stunning natural beauty. A certified Biotique hotel (no plastic or chemicals), from its terracotta floors to furniture swathed in hemp, its gorgeous guest rooms are a tribute to local craftsmen and the delicate touch of artisans. For an added natural touch healthy sleep is ensured in rooms sprayed with organic rice husk. Meals include traditional Italian recipes of the vegan variety made with seasonal produce.
Vegan-friendly hotels are on the rise, and you don't have to be a veggie eater to appreciate them. Now vegetarians or vegans can pack their linens in a calico bag and head to a blissful retreat that is in harmony with their beliefs. For the non-vegan or non-vegetarian, go for the experience and the indulgence on offer. You may find that starving yourself of chunks of meat is not a bad thing.
---
Gail Palethorpe, a self proclaimed Australian gypsy, is a freelance writer, photographer and eternal traveller. Check out her website Gail Palethorpe Photography and her Shutterstock profile.
---