With quirky touches such as swings nestled into a golden sandy cove, dedicated paintbrushes to brush the sand off your feet, and cockatoos that have a habit of perching on your balcony for a morning chat; Palm Bay Resort is the quintessential haven for chilling out.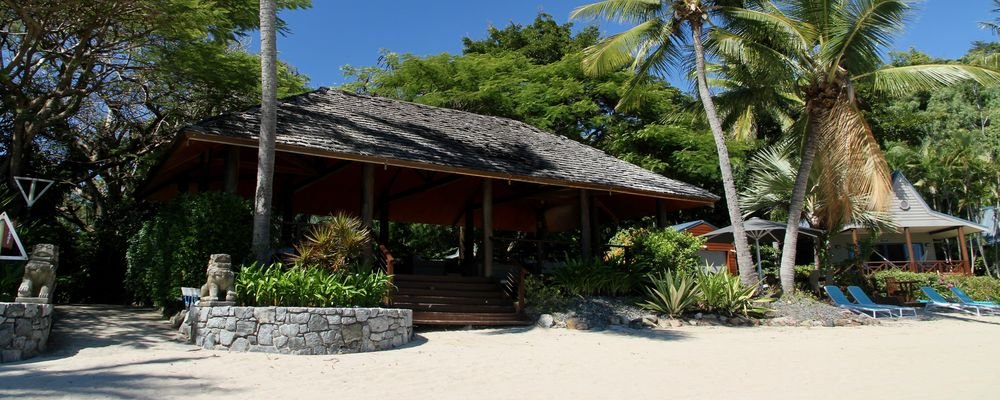 Located on Long Island, the resort is tucked into a beautiful blue bay with views over the Coral Sea to the Whitsunday Passage where whales cruise during their migration season. It's the jumping-off point for iconic Barrier Reef experiences...wading in the crystal clear water ebbing the shoreline of pure white silica sand at Whitehaven Beach, or soaring over the magical Heart Reef with its myriad of green and blue hues.
The only self-catering resort in the Whitsundays, if you are not inclined to play with your food as the Aussie 'Fish Butcher' (aka Josh Niland of Saint Peter restaurant in Sydney), there are alternatives, so you won't starve in paradise. You can order your fare from one of the provisioning companies such as a Slice of Nature, Fishi, Whitsunday Provisioning or Fish D'vine on the mainland. It will be delivered to Shute Harbour for delivery to the island. Or, mooch around the Airlie Beach supermarkets and bring your food horde with you.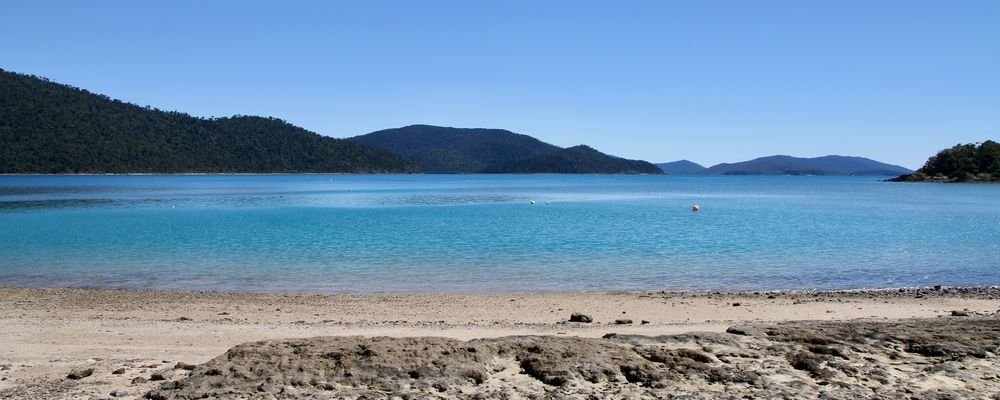 The island has its own cute market shop loaded up with goodies, should you run out of some basics like eggs or calorie infused mouthfuls of chocolate. There are also some not so essential items for impromptu desires, such as a seafood feast. The communal cooking area is fitted out with everything you need to play holiday-chef. For those lazy nights post happy hour at the bar, you can order a mouthwatering wood-fired pizza. Cocktails, a glass of wine or an espresso, are available by the swimming pool any time of the day.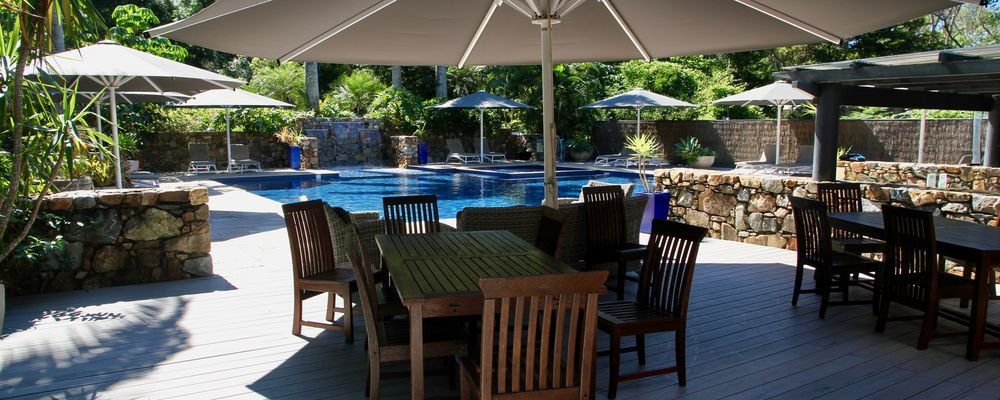 An intimate escape for couples, a disconnecting time for singles, or a fun-loving family affair; Palm Bay Resort caters to travel tribes of all types. You can even book the whole island for a special occasion - it takes up to 60 people in total. There are only 25 Balinese inspired bures nestled under leafy canopies with astounding water views. You can literally roll out of your super comfy bed in the morning straight into the Coral Sea. Savour freshly brewed coffee on your verandah and plan your adventure for the day, or simply take in your caffeine and forget about the rest of the day. Maybe plop yourself in the verandah's hammock with a book or return to a sleepy state of nothingness. From the swanky Platinum House standing on a hill with sweeping views to seductive plush suites, bungalows and bures, Palm Bay Resort has numerous accommodation options to choose from. Sophisticated seaside living blends with bohemian vibes of escapism.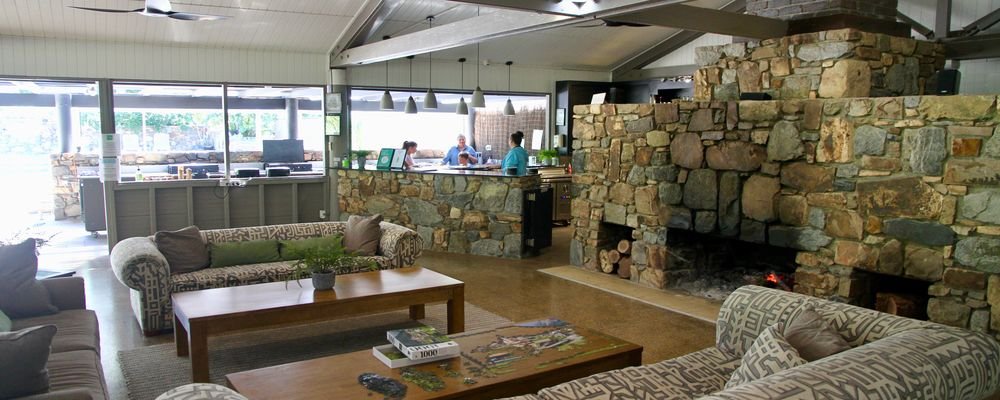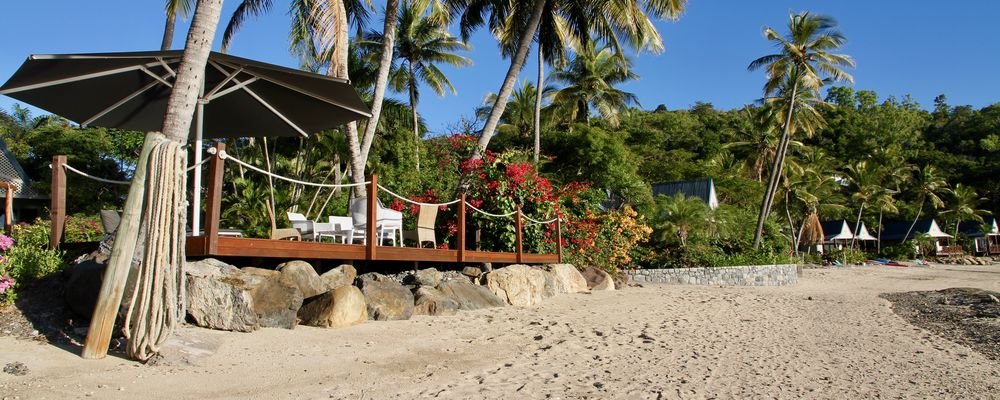 Beach bunnies can play in this glorious sandbox all year round, as Long Island has a tropical climate. You can wallow in the swimming pool, dip your toes into the Coral Sea or take a kayak to explore a secluded cove. Snorkel coral reefs, or for the lovers of fishing, there's all the gear you need to dangle a line into the fish pond waters. Complete with a helicopter pad for those who wish to buzz around the Whitsunday Islands, there's also a full-size tennis court if you crave some strenuous exercise. Day tours to tourist hot spots can be organized through the resort's office. Long Island is a Rainforest National Park where a bush walk will give you the chance to gawk at some of the friendly wildlife.
If you wish for the ultimate utopia moment, head to the Palm Blue Day Spa. Listen to the gentle lapping water while having an outdoor massage, opt for a botanical pedicure or a pink champagne body scrub. The list of self-indulgent pampering is endless to rejuvenate both your body and your mind.
When it comes time to leave Palm Bay Resort, you will float away into the clouds.
---
Gail Palethorpe, a self proclaimed Australian gypsy, is a freelance writer, photographer and eternal traveller. Check out her website Gail Palethorpe Photography and her Shutterstock profile.
---