Most visitors to Sweden will head to its two largest cities, Stockholm and Gothenburg, tempted by their abundance of culture, tranquil archipelagos and variety of cafes. However, there's much more to see in this vast, diverse country. If you're looking for a slow getaway, where you can admire the beautiful countryside and coastlines, while having plenty of opportunities to stop for fika (coffee), we recommend a road trip around Skåne. Don't forget that if you are from another country and planning a road trip in Sweden then you need to get an International Driver's Permit (IDP).
Skåne is located right at the bottom of Sweden, easily accessed via the iconic Øresund Bridge that links it to Copenhagen. Visitors can choose to drive or take the train across the 8km long bridge, admiring the scenery during their journey. The region itself is incredibly diverse, boasting not only Sweden's third largest city (Malmö) but also several other interesting towns, beautiful beaches, intriguing national parks and rolling-meadows. If you're planning on driving around Skåne, here are the highlights that you shouldn't miss.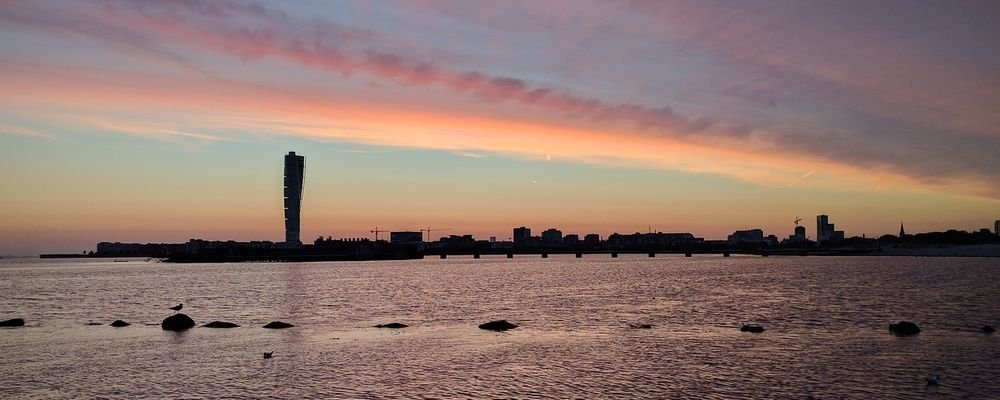 Malmö
Malmö may be the third largest city in Sweden, but its small size means that it's easy to get around. You could easily spend a couple of days exploring the city, cycling around the cobbled streets of the Old Town, admiring the sunset from the harbour and visiting the eclectic collection of independent shops that line its high street. The main draw for the city, however, is its food. Malmö has more bars, cafes and restaurants per capita than anywhere in Sweden, offering a wide choice of places to enjoy brunch, fika and dinner.
Ystad
Known to fans of Scandi-noir as the setting of the Wallander crime series, Ystad is an essential stop for anyone visiting the region. Spend your time here admiring the medieval pastel-hued buildings, wandering down cobbled streets and seeking out spots that you recognise from the TV series. If you're a big fan of the series, you can even visit Ystad Studios and take one of the guided tours of the town. There are also plenty of interesting museums, quaint shops and cute cafes to discover.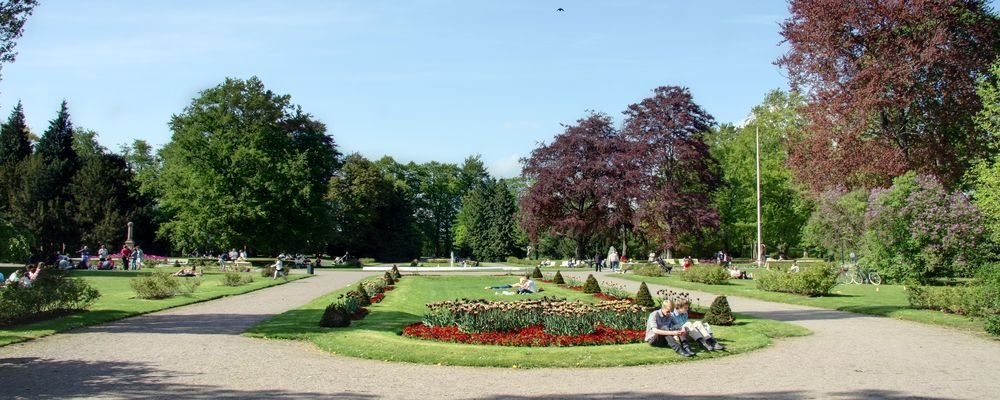 Lund
Another enchanting town that is more than worth your visit is Lund. Located just a 20-minute drive north of Malmö, Lund is best known for its half-timbered houses, pretty cobbled streets, 17th Century university buildings and magnificent cathedral. One of the oldest cities in Scandinavia, there's a lot of history to unearth here. Other attractions include a museum housing the world's largest collection of sketches and a beautiful botanical garden boasting beautifully presented greenhouses.
Stenshuvuds National Park
This beautiful National Park is located on the east coast of Skåne, covering 400 hectares of forests, meadows, beach and sea. There are several hikes that visitors can do, allowing you to choose from a gentle stroll down to the beach or a more strenuous walk up to one of the viewpoints that offers panoramic vistas of the park. The beach here is breathtakingly beautiful, with soft white sand and backed by dense forest. The sand is known for its tendency to squeak when you walk over it barefoot.
Kullaberg Nature Reserve
Located on the west coast of the region, Kullaberg is a complete contrast to the scenery of the east coast. Visitors should first spend some time wandering around the quaint seaside village of Mölle, stopping for a delicious dinner at Mölle Krukmakeri. You then have the option of hiking to the nature reserve or driving up to the carpark. The landscape here is rocky and dramatic, offering incredible views of the waves crashing against the cliffs. During high season, you can go on a boat tour to see porpoises leaping out of the water. All year round, walk down to the small lighthouse to admire the views.
Sofiero Palace
One of the most beautiful palaces in Sweden, Sofiero is a delight to discover. Not only is the palace itself incredibly photogenic, but the gardens are spectacular. Time your visit for May or June to witness the largest collection of rhododendron bushes in Europe in full bloom, filling the gardens with a riot of colour. A new bridge crosses a ravine in the grounds where visitors can peer down on a sea of flowers. The gardens also play host to a series of concerts and events during the summer months.
---
Emma Lavelle is a UK based writer and photographer and has her own blog Field and Nest.
---