As my husband and I are preparing to begin our long-term digital nomad life in a few months, my to-do list is longer than ever. Between getting our health and finances in order, planning out our destinations, and deciding what to pack, preparing for long-term travel can be daunting. Keep reading to discover what I'm doing to get ready for life on the road!
Figure out your living situation
Let's start with the obvious - if you're planning to travel for a few months or even years, you need to decide if you will keep your current home, sublet it, or sell it. My husband and I plan to take the money that we are currently spending on rent and use it during travel for short-term rentals.
You should also decide if you want to stay in hostels, Airbnbs, hotels, or in long-term house sits. Take some time to weigh your options and determine the best decision for your needs and budget.
Plan out your budget
Speaking of your budget, you need to plan out how much you will spend while travelling. How will you make money on the road? Will you cook your meals or eat out? How much will you be spending on transportation? Take all of these factors into consideration before you begin planning your adventures.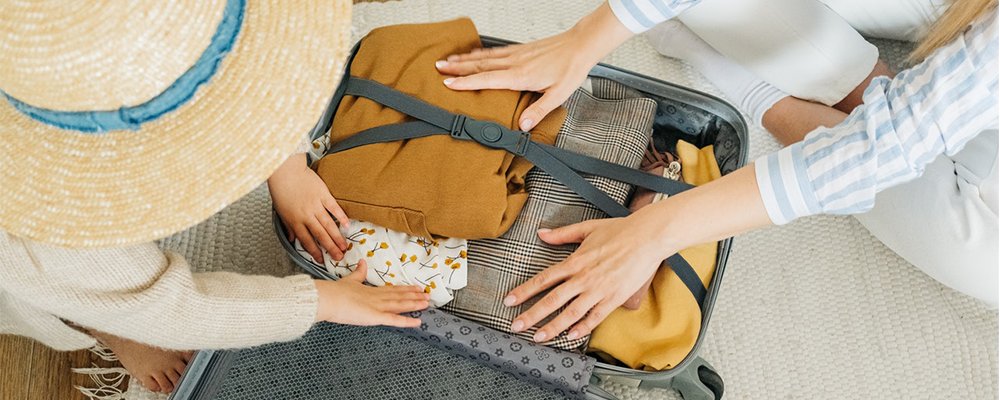 Create a capsule wardrobe
If you are unfamiliar with the term "capsule wardrobe," this refers to a small collection of clothing that consists of only interchangeable items, created with versatility in mind. For example, a capsule wardrobe usually consists of items like jeans, neutral-coloured t-shirts, layering pieces, and shoes that match all of the clothing items.
This kind of wardrobe will allow you to pack lightly, but still have a variety of outfit options during your travels. The last thing you want to do while travelling long term is to carry around multiple large bags. Instead, curating a capsule wardrobe will allow you to fit everything you need in a suitcase and carry-on bag.
Invest in travel necessities
Start by packing the necessities, like a small first aid kit, hand sanitiser, a reusable water bottle with a filter, and travel adapters. You should also invest in the proper footwear; whether it's a pair of hiking boots or walking shoes, just make sure they are durable and comfortable! It could also be helpful to purchase a money belt, passport carrier, and compression packing cubes.
Get a travel credit card and zero-fee debit card
It's essential to get your finances in check before hitting the road or going overseas. Start by signing up for a zero ATM-fee debit card, like a Charles Schwab debit card. With this card, you won't have to worry about racking up ATM fees if you are in a pinch and need some cash.
Don't forget to notify your bank that you will be travelling. If they don't know where you are going, they may think that someone stole the card, resulting in the bank freezing your accounts, which can be a huge pain!
You should also look into signing up for a credit card with travel perks, like the Chase Sapphire Preferred. Although this card has an annual fee, it quickly pays for itself after getting money towards flights, hotel credit, dining, and other perks.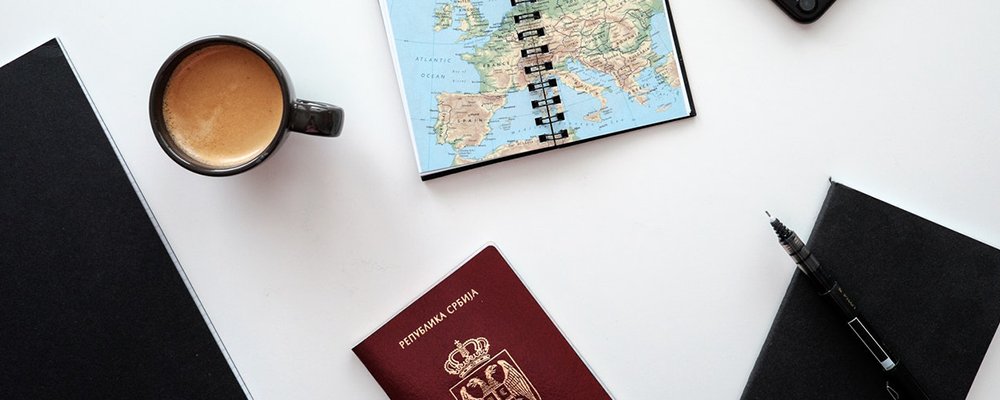 Make sure you have the proper documents
Check if your passport is still valid, that your IDs haven't expired, and that you still have a picture of your vaccination status. Also verify that you have travel insurance and medical insurance documents in case of emergency. Make copies of all of these documents to be on the safe side.
Check visa requirements
Always check the visa requirements for your destination. Some countries require you to apply for a visa ahead of time, while others allow you to get one when you arrive. Be aware of how much time your visa will enable you to spend at your destination. If you stay too long, you may be subject to a fine or interrogation while leaving the country.