While it may be winter, summer, or season-less where you live, a trip to a garden show bursts with blooms, inspiring ideas for landscaping and tips for the avid or armchair gardener. We've gathered a bouquet of the biggest and best garden shows happening across the US. Take note, each of these flower shows starts before the snow has thawed in some states!
Oldest and Largest:
Philadelphia Flower Show (Pennsylvania Convention Center, February 28–March 8)
The US's first horticultural society was founded in Philadelphia in 1827, and the inaugural Philadelphia Flower Show was held soon after in 1829. Nearly 200 years later, it's the world's largest, longest-running indoor flower show, attracting more than 265,000 people annually.
This year's theme is Riviera Holiday and includes numerous exhibits and events for the entire family, from garden tea parties to flower arranging classes, plus a live butterfly exhibit. Visitors can also shop the garden show mall on site for flowers and gardening tools. Some exhibitors show their floral designs for Pennsylvania Horticultural Society awards, while others create stunning landscapes, imaginative gardens and breathtaking floral displays.
Second Largest:
Northwest Flower & Garden Show (Washington State Convention Center, Seattle, February 11–15)
For this five-day celebration, the second-largest flower show in the US, industrious gardening teams install an acre of show gardens. An extensive schedule of free horticultural seminars – more than any other US flower show offers – rounds out the floral fun. Inspiring ideas for creating outdoor living spaces, growing year-round edible gardens and incorporating sustainable materials and practices into any landscape are some of the highlights.
Longest Running:
Dallas Blooms (Dallas Arboretum and Botanical Garden, February 28–April 12)
Yes, it's got to be in Texas if it's going to be big. The Southwest's biggest floral festival begins in February with more 500,000 blooming bulbs, including tulips, hyacinths and daffodils and concludes in April with the flowering of 3,000 azaleas, a remarkable sight to behold. Visitors can also check out the arboretum's Trial Gardens, which feature tips and information for successful gardening in Texas' or similar unpredictable climates.
Most Sustainable:
San Francisco Flower & Garden Show (San Mateo County Event Center, March 18–22)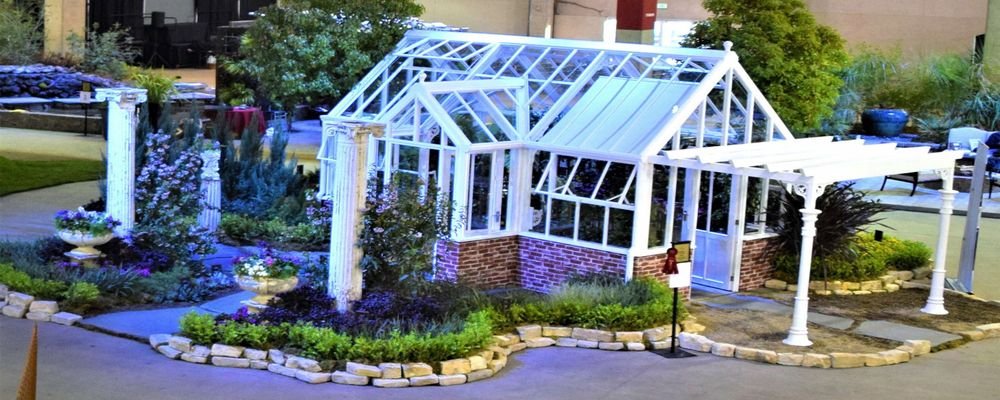 The third-largest garden show in the US, based on the West Coast in San Francisco began in 1985 as a fundraiser for the San Francisco Friends of Recreation and Parks and was originally named the San Francisco Landscape Garden Show. Today, it offers more than 20 full-size showcase gardens and five stages offering more than 80 seminars from some of America's most renowned garden experts. With a strong commitment to green practices, this show has a policy of using only sustainable flowers.
Biggest Flower Show in a Tent:
Coronado Flower Show (Spreckels Park, Coronado, California, April 18–19)
A spring tradition since 1922, this is the biggest flower show in a tent in the US and takes place for two days in the San Diego beach community of Coronado. It's basically a floral block party with garden displays, a variety of floral competitions, a children's area featuring a Zoo's Who of whimsical animals made from fruits and vegetables, plus live bandstand entertainment, food, a beer and wine garden with locally crafted beers and a garden related shopping area.
---
Isabelle Kellogg's press relations career, with a speciality in travel and hospitality, enabled her to make an easy transition to journalism and write about the topics she loves.
---