With a palette of colour splashed around the hilly town, Valparaíso is a photographer's dream destination. Like an amphitheatre cascading into the waters of the Pacific, church spires compete with the shipping port's massive container cranes for dominance of the sky.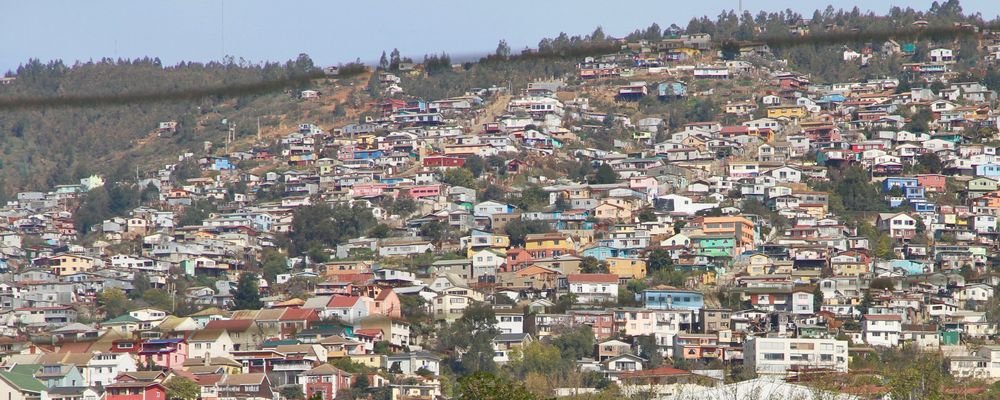 Funiculars climb its hilly domain of somewhat crazy clifftop houses, cobblestoned alleys and eclectic buildings that form an urban maze of early industrial and colonial influences. Perched precariously on Chile's coast, it was during the 19th Century that an influx of European immigrants influenced the city's everyday culture.
Creative building was necessary by its early residents when confronted with the town's geography of ravines gorging out the steep hills falling into the narrow ledge of the bay below. Valparaíso, with its historic quarter, is comprised of five diverse barrios: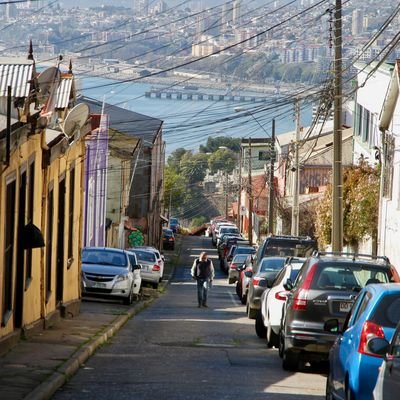 The two hills of Cerro Alegre and Cerro Concepcion – predominantly planned and built by English and German immigrants – overflow with promenades, alleys, stairs, incredible viewpoints, and are dotted with buzzing squares where the locals gather. This is where you can have the fun of riding one of the old funiculars. Hopefully, you are on the skinny side, as getting through the rustic turnstile is a feat for most body shapes. Apparently, these are to be changed soon.
The squares of Prat Pier, Sotomayor and Justicia are the principal axis of the urban jungle, with the most significant public spaces.
Echaurren Square and Serrano Street comprise the commercial hub, with the Port Market sitting within its midst, plus a vibrant street vibe.
Turri Square and Prat Street are squished into the foothills and dressed up in monumental examples of architecture.
Santo Domingo Square and La Matriz Church are clutched between the hills, and it is here that you will find 19th Century buildings of seaport influences.
Valparaíso is a town that has given inspiration to numerous writers and poets with its bohemian flair at every turn. From bustling hordes of locals gathering in squares creating impromptu markets to boutique art galleries that appear to pop up out of nowhere.
The streets will enthral and entrance you as you meander around or prop yourself in a chair with an espresso at one of the many outdoor cafes littering the pathways.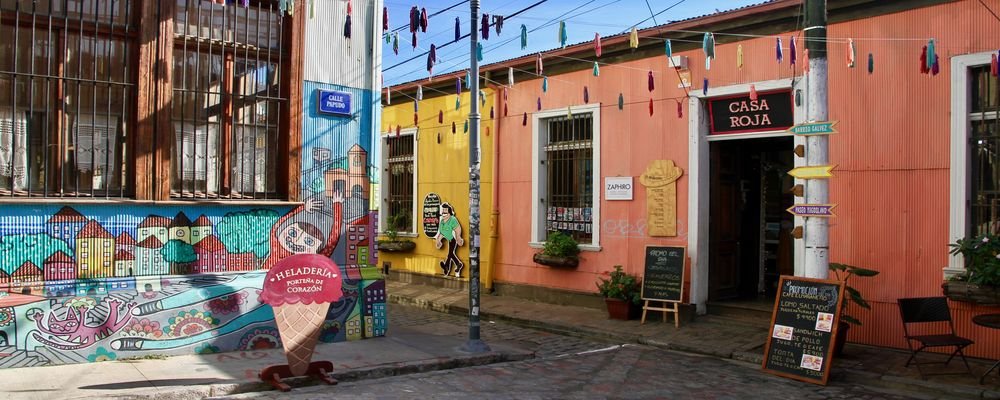 Quaint little cafes dot the lofty hills when you unexpectedly turn a corner, and artisan and artist enclaves throw out a rainbow of colours, as you get lost amidst the hodgepodge of laneways. You can chat to a craggy fisherman on the fishing wharves, buy fish that is still glistening from the sea and check out the port, with its monstrous cranes that look like giant insects from a horror movie.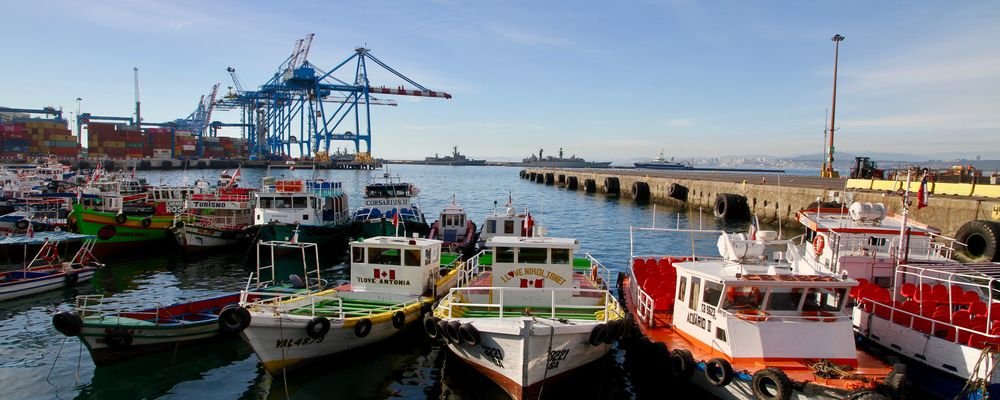 Locally referred to as "Valpo", the city has also been given the nickname of "The Jewel of the Pacific". Declared a UNESCO World Heritage Site in 2003 for its unique and improvised construction on dozens of hills, Valparaíso's extraordinary old funicular system is listed as one of the world's 100 endangered historical treasures.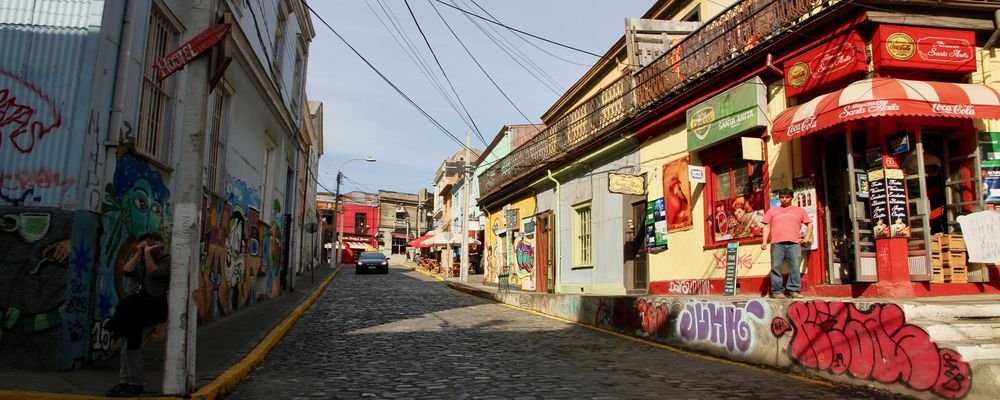 To get to this town of rainbow houses, you can either jump on a bus from Santiago or hire a car if you are comfortable driving on the left-hand side of the road. It's only 120km from Santiago, so it's feasible to do it in a day if you have no desire to stay in the town. The other advantage of going on a car trip is the fact that you can call into one or two of the many wineries in the Casablanca region along the way. There are organized tours from Santiago that you can take advantage of to get the most out of this city that intrigues many tourists.
---
Gail Palethorpe, a self proclaimed Australian gypsy, is a freelance writer, photographer and eternal traveller. Check out her website Gail Palethorpe Photography and her Shutterstock profile.
---