When people have had enough of their hectic routines, they crave a refreshing, rejuvenating break. That said, a fair portion of our general public can't really afford to spend holidays in Orlando. But it doesn't mean you should dismiss the idea of an outing.
That's where the idea of booking a cabin arises. You may have come across families who spent a handful of days at a cottage but didn't seem to enjoy the experience. The reason could well be that they didn't know how to entertain themselves on this adventure. So it would be wise to ignore such negative feedback. You can get the most out of a cabin stay by enjoying activities such as the following.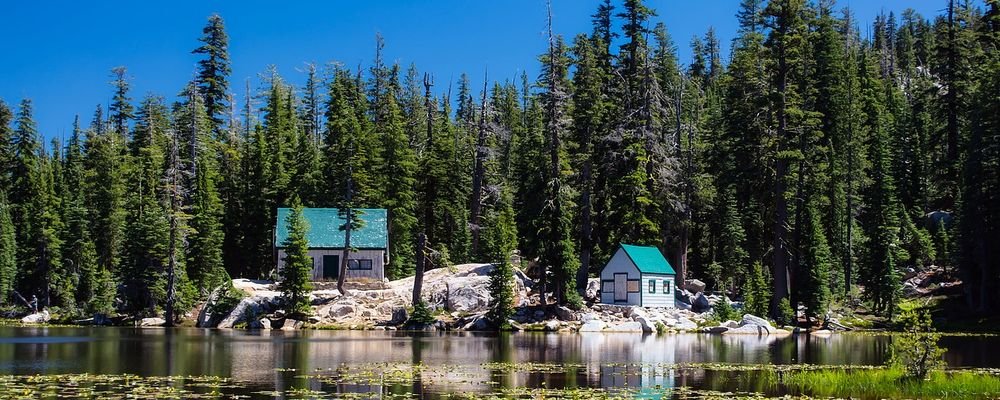 GO ON A HIKE
If you're into hiking, there is no better time to enjoy it. The good thing about hiking is that it doesn't necessarily require too much gear. For example, for short, easy hikes in familiar areas during temperate weather, you should be good to go with an area map, water bottle, and decent bug spray.
A seasoned hiker can always afford to take a little bit of liberty. But if you lack expertise in using a compass and other hiking tools, then it's a good idea to follow the guidelines below to be on the safe side:
Make sure you don't go too far from the cottage while hunting for a hiking trail.
Try to get back to the cottage before shadows begin to lengthen.
Study the weather forecast before heading out, because in some areas, weather shifts gear quickly.
TAKE A HOT BATH
Nothing comes close to the comfort of being in a warm and bubbling tub after hiking for a few hours. Especially when you opt for hot tub lodges Scotland.
Depending on your choice of cabin, the tub could either stand in an open outdoor area or indoors. Both spots will ensure an equally soothing experience.
Enjoy a book with your soak or gaze at the stars, which can be quite a rare sight for someone hailing from a big city.
BONFIRE
We share most of our beloved memories with our inner circle of friends and family. Gathering around a campfire, talking, listening and singing is a great way to create new memories. let go of any negativity and mark a new beginning.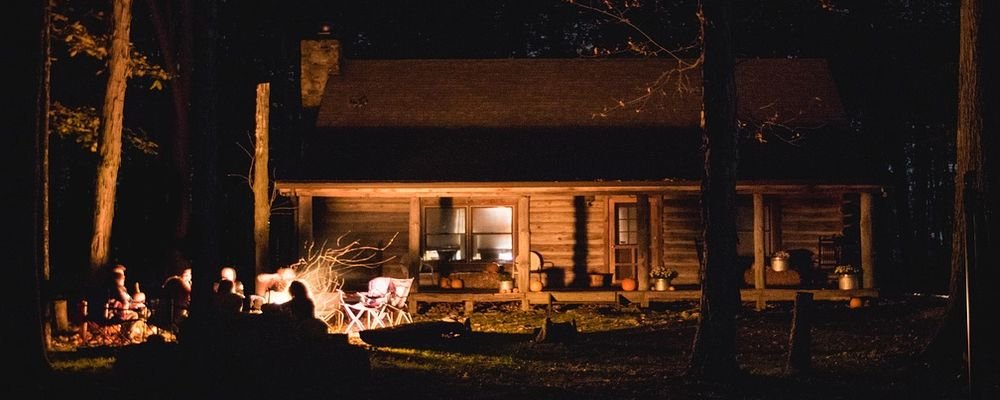 Buying a fancy fire pit isn't mandatory. Proper kindling and fire safety protocol will get the job done, and you won't have to spend a dime for it.
ENGAGE IN COOKING
Have you been suppressing your inner chef for too long? It's time to set them free. Make a list and shop for needed grocery items before leaving for the cabin. Even if you're not a whiz at DIY cooking skills, you can still chip in to help others.
PLAY GAMES
When it comes to outdoor sports, there are plenty of options like kickball, capture the flag, tag, and basketball, to name a few. f the weather won't cooperate, you can always turn to indoor games like truth or dare, charades, two facts, and a lie, etc. To boost the competitive spirit, announce a giveaway for the winner.
SWIMMING
Many cottages now offer indoor swimming pools, so you can swim throughout the year, irrespective of the climate.
BIRD WATCHING
Our materialistic growth has a lot to do with the invention of big cities. But cities have also lead to the yawning gap between humans and mother nature. Luckily, a cabin stay can allow you to reconnect with one of the most beautiful aspects of life, namely, birds.
Consider preparing a small bird feeder and waiting for these beautiful creatures to visit. Their musical sounds are sure to leave a lasting impact on your heart and soul. And you may reflect, "Is our out-of-proportion growth attained at the expanse of nature worth it?"
---
Sheerin Jafri is a creative and passionate blogger who loves to write on traveling and lifestyle. The writings are based mostly on personal experiences as a traveler.