Top Tips For Trekking In Nepal
If you have ever undergone a trek before, you know that the better prepared you are, the more successful you are likely to be. Before I get to the list of what you should be doing, take a moment and applaud yourself for wanting to undertake such a great adventure. What do you need to know before you go trekking in Nepal?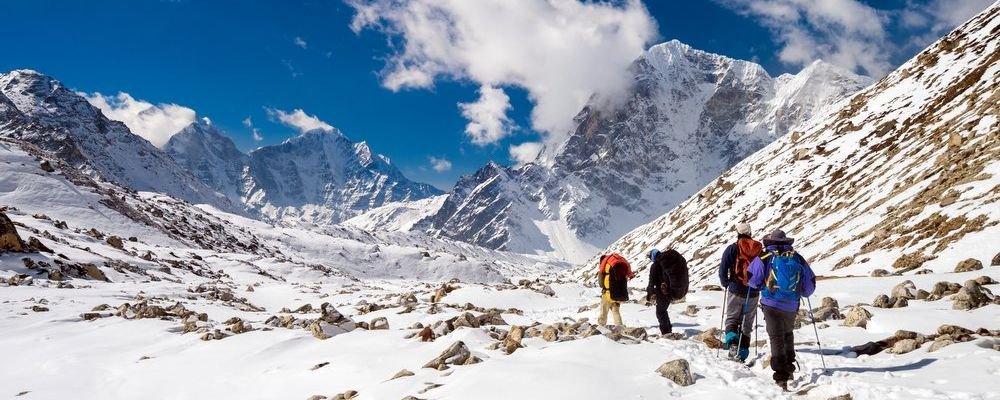 Your First Priority - Stay Safe & Healthy
The first thing that you have to remember is that you have to be prepared. Remember that Nepal is a developing country, meaning that illness and poor hygiene are prevalent throughout. This means that you should talk to your doctor before you leave. You want to ensure that you have the latest up-to-date vaccine information and get whatever medical advice they can share with you.
A few of the common issues that people run into include water- and food-borne gastrointestinal illness. It is imperative that you remain hydrated and nourished. It is a good idea to bring some of your own favorite trekking snacks in case you feel hungry.
The Stairway To The Himalayas
When you are trekking in Nepal, there will be steps and hills that you have to climb. This means that you have to be prepared to travel on something other than flat ground. You want to make sure that you have plenty of steep sections to climb during your training. If you do not have access to rocky mountain paths near your home, make sure that you sign up with your local gym and use their stair-master to become adjusted to what you have to go through.
Pack light and pack right
You do not want to pack at the last minute. This means that you adding non-essential items while ignoring some of the essentials. Make sure that you bring clothes made from lightweight material, because you are going to be carrying them around a lot. You will not need a great number of changes of clothes while trekking.
Because the weather in the Himalayas is known to be unpredictable, it is vitally important that you have plenty of layers to allow you to deal with warm days, cold nights, and plenty of rain. Make sure that you bring the essentials without over-packing.
Beware of the air
Even though Kathmandu is one of my favorite places to explore (and has a great number of things to offer), it is extremely polluted and overpopulated. This is why you are going to see many locals walking around with facemasks as they go to work. The thick, dirty air can easily lead to a tickle in your throat.
Once you get to the mountains, the air is certainly crystal clear, but extremely dry and thin. Struggles with this type of air even have a name - The Khumbu Cough. This is going to make breathing (let alone trekking) much more difficult than it would normally be. Wearing a mask to prevent moisture from travelling to your lungs and avoiding over-exertion are great ways to prevent this type of problem from developing in the first place.
Acclimatize to the altitude
Even though the Himalayas are a beautiful range of mountains, you have to be aware of what you are undergoing – you have to consider the right high-altitude safety. Reading up on the effects of high altitude and what it means to you can help you understand what you are about to experience before the culture shock and excitement of your trip to Nepal wear off.
Everyone (and I do mean everyone) is going to have a hard time acclimatizing to the thinner air at some point during their high-altitude adventures. You cannot know for sure how your body is going to react, which is why you should try this out beforehand. Rushing up the mountain is a sure fire way of getting into trouble. Do not push your body too much and take plenty of rest during your journey.
Here are 10 more places you probably didn't know to visit.
---
Bradley McGowan is a US based freelance writer, extensive traveller and a regular contributor to The Wise Traveller.