Secret out-of-the-way nooks can be found in the world where there are no distractions apart from stunning scenery, and a snail's pace is the only speed your body and mind need to go. Sumptuous meals and elegant wines imbue you with a sense of satisfaction and surreal peaceful surroundings restore your spirit. From putting your head in the clouds to squelching your feet along the sandy bottom of an ocean, there's somewhere amazing to run to that's far from the threat of maddening crowds.
Chase a holy grail rather than the cliché destination of an isolated island if you wish for something more than red sunsets over white sandy shores with palm trees swaying in gentle sea breezes. Think outside the mundane escapism box. Ponder open African desert landscapes, peaceful Himalayan retreats, wild Patagonian vistas and lush mountaintops in Norway.
Getting to a remote retreat is as extraordinary as the destination itself. Putting your feet and mind off the grid may require hiking, a small plane, or a boat ride. It could possibly be donkeys, camels, or any other beast of burden that will carry you away to your fantasy destination of seriously remote luxury.
Awasi Patagonia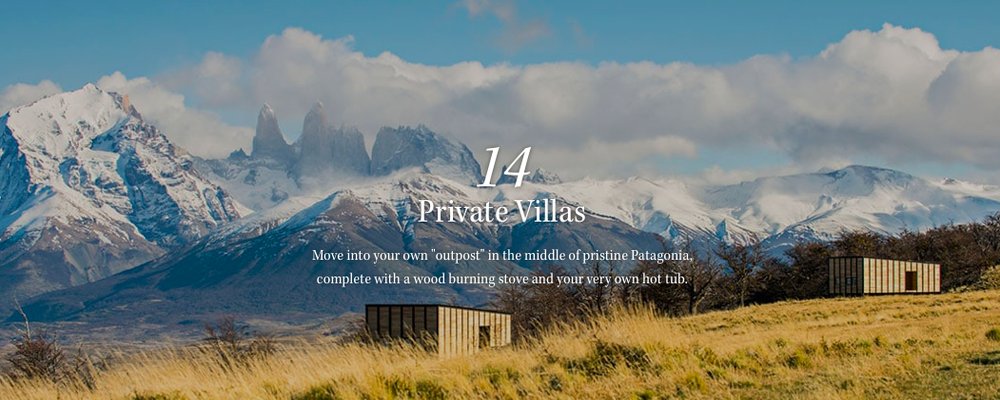 Awasi Patagonia is one of 3 lodges under the branding of 'Awasi,' showcasing the beauty of the natural world. Only fourteen simple yet contemporary villas overlook a carpet of pampas grass, the majestic lofty mountains of Torres del Paine and the mirror-like Lake Sarmiento. Despite their humble reflections of ranching outposts for the legendary gauchos of the Patagonian wilds, the villas have an imaginative wow factor happening. Wood-burning stoves, sumptuous leather furnishings, alpaca blankets to wrap yourself in and patios for contemplative moments. You will have your own private guide and 4WD to take you exploring and a Michelin star restaurant to satisfy any hunger pangs. Said to be a place for hedonistic hermits, Awasi Patagonia is where you can let your thoughts soar as high as the condors above.
The Pikaia Lodge, Galapagos Islands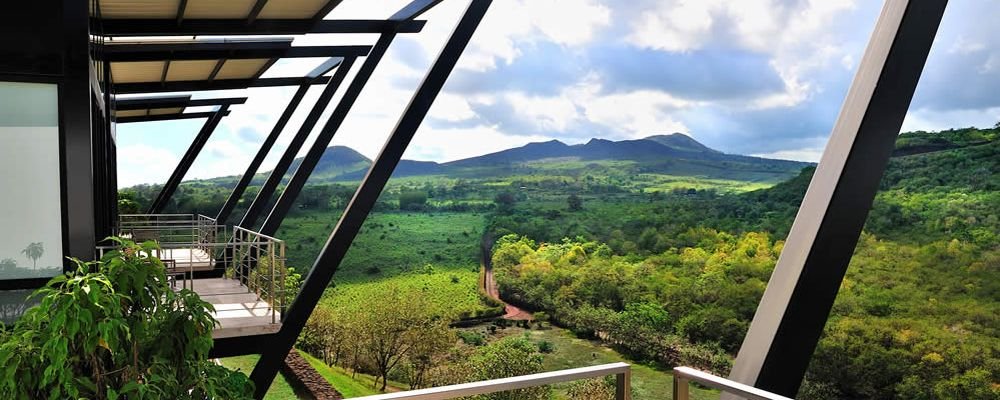 The Pikaia Lodge is the epitome of luxurious eco-adventure destinations. It's named after the ancestor of all modern mammals believed to have been the first creature to evolve into a vertebrate about 500 million years ago. Perched on a hilltop of Santa Cruz Island amidst a giant tortoise reserve, the lodge is totally remote. The views from the contemporary guest rooms and suites give you an open window into the world of the local wildlife. You can indulge in land-based activities or take to the water on the lodge's private yacht before savoring the flavors of Ecuadorian fusion dishes under the stars beside a crackling firepit. A Relais & Chateaux property, Pikaia Lodge is for the bold soul who wishes to frolic with the local wildlife in a pristine environment.
King Lewanika Lodge, Zambia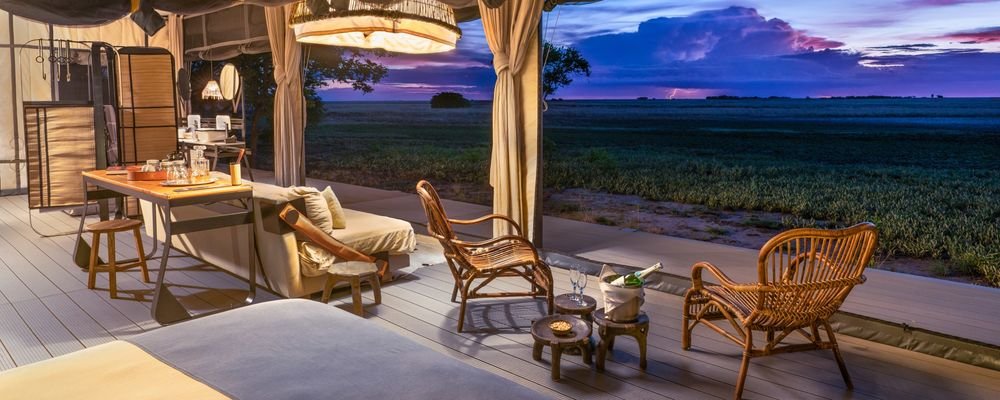 Created for kings, or those who would like to be treated like one, King Lewanika Lodge is the first permanent camp in the Liuwa Plains National Park of Zambia. Think small plane arrival on the lodge's private airstrip and a jeep journey to your sophisticated safari-tent reminiscent of yesteryear. It's the land of thundering hooves of blue wildebeest during their migration, the hunting ground for packs of hyena, and the grassy plains of zebras decked out in striped pajamas. Hippos grunt in the black night and the roar of a lion may interrupt your dreamy sleep. Your own private deck with a panoramic view that will take your breath away is perfect for sundowners. It's possible to have your own personal guide and four-wheel vehicle if you wish for total separation. But, with only six villas, you can be assured that you will not have to share your precious wild African moments with gawking hordes.
Whichaway Camp, Antarctica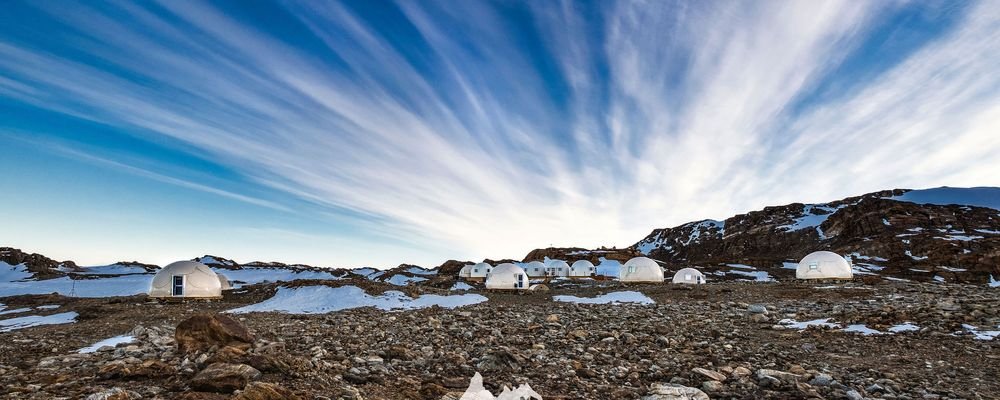 Imagine thousand-year-old ice blocks tinkling in your cocktail, sommelier hand-picked Cape Town wines to quaff, and six-course tasting menus to make your taste buds jump. All of this in one of the most remote destinations in the world—East Antarctica's Schirmacher Hills. Arrive by Gulfstream private jet, meet the locals waddling around in tuxedos (aka penguins), and get cozy at the end of the day in the elegant lounge area. Luxurious heated sleeping pods await after an eventful day of ice climbing, hiking, or trekking up mountains with world-class polar guides. Take an overnight ski-touring adventure, explore blue ice tunnels and gape in awe at massive ice waves. Or, be a dare-devil on a mountain bike with snow tires. Unbelievably unique, this adventure is for the vagabond with a super healthy bank balance. Whichaway Camp is the ultimate run-away destination for those who believe they have seen everything the world has to offer.
We may not be able to travel now, but planning an escape will trigger an explosion of dopamine and serotonin in your brain to make you smile.
---
Gail Palethorpe, a self proclaimed Australian gypsy, is a freelance writer, photographer and eternal traveller. Check out her website Gail Palethorpe Photography and her Shutterstock profile.
---