The capital of Chile, Santiago, is a city that hums with the colourful life of about one-third of Chile's entire population, over seven million people. Street dogs wear cute little doggy coats, murals of street art are splashed over buildings, riding a bicycle doesn't mean you will get run over, and Uber is illegal, but everyone still uses it. Portable gas tanks are delivered by a guy riding his bike with the containers stacked on the back of his two-wheeler carriage. He clangs the tanks with a sturdy stick to let you know he is coming.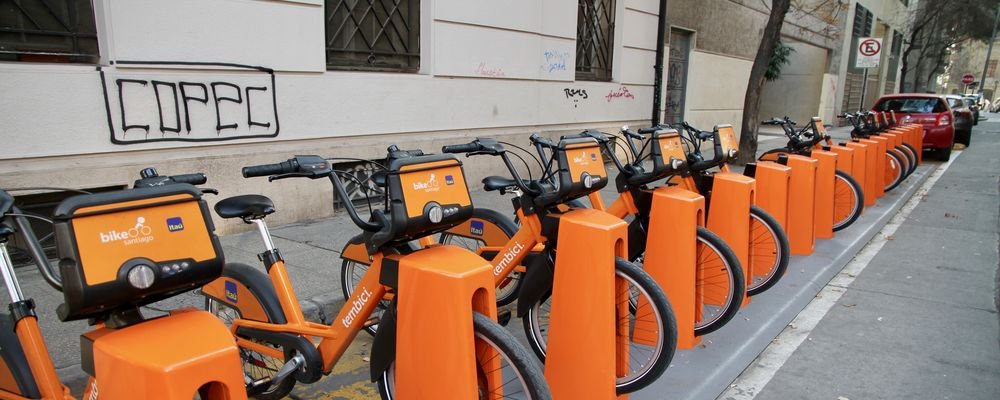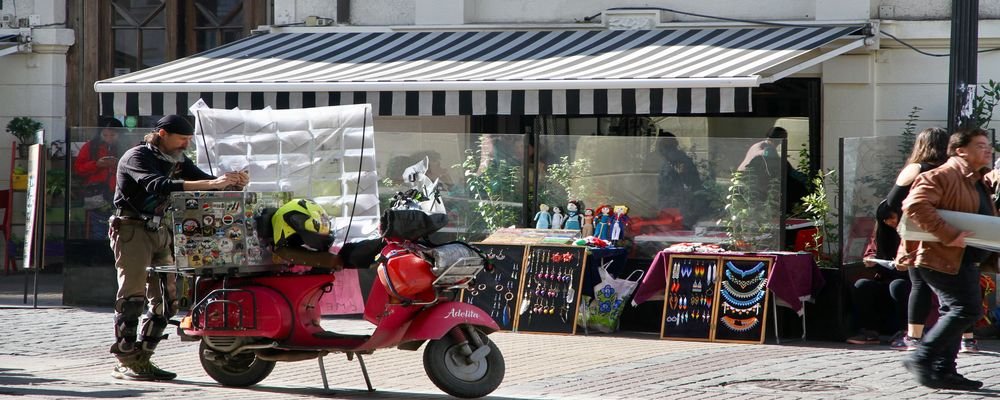 Old buildings are juxtaposed with skyscrapers, and even a llama can be found at the fish markets for that must-do Instagram moment. Buskers dance in the streets, and the fresh food market is one of the best in the world. Green parklands dot the cityscape where no one appears to wake up before 9 in the mornings. The downside is the fact that cafes don't open until about 10am, so you want to hope that wherever you are staying makes a good espresso.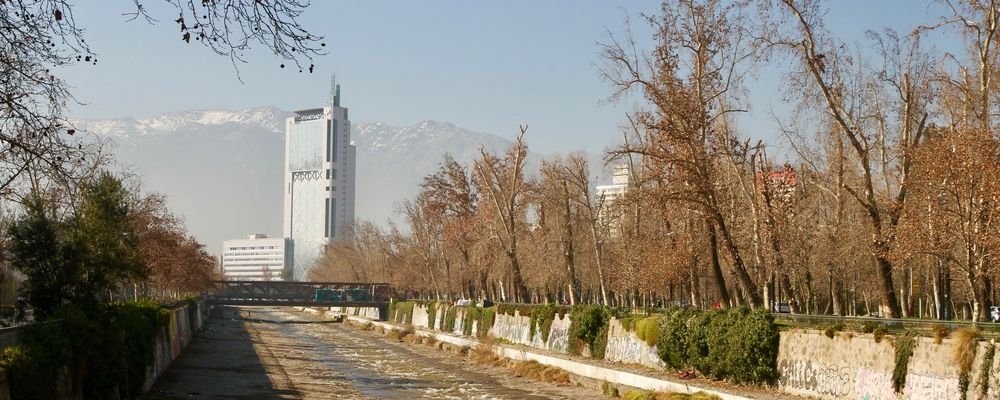 The must-do barrios, whether it's to stay in or merely to visit are below:
Centro Historico
Centro Historico is the old pumping heart of Santiago, where you will find tourists hanging out around fountains and the real locals playing chess in the social hub of Plaza de Aramas. This downtown area is for those looking for a history lesson or a cultural experience with lots of Argentinian influences.
Birds perch on top of sculptures, street buskers entertain, and the police ride horses. Home to the Cathedral of Santiago and the National Historical Museum, there are also plenty of outdoor cafes where you can sit and watch the passing parade.
Bella Artes
As you can imagine, Bella Artes is dotted with colossal street art murals. It's known as the bohemian area that is super close to the central shopping hub of Santiago.
It's here that you can find quite a few museums, such as the Museo Nacional de Bellas Artes that houses the most extensive collection of fine art in the whole of Argentina. It's one of the oldest museums in South America where you can gawk at masterpieces by the likes of Vincent Van Gogh, Paul Cézanne, Éduard Manet and Henri de Toulouse-Lautrec. There is even a room full of Francisco De Goya's masterpieces. If you are chasing something more contemporary, then head to the Museum of Modern Art near Parque Forestal where there is a weekly antique and book fair.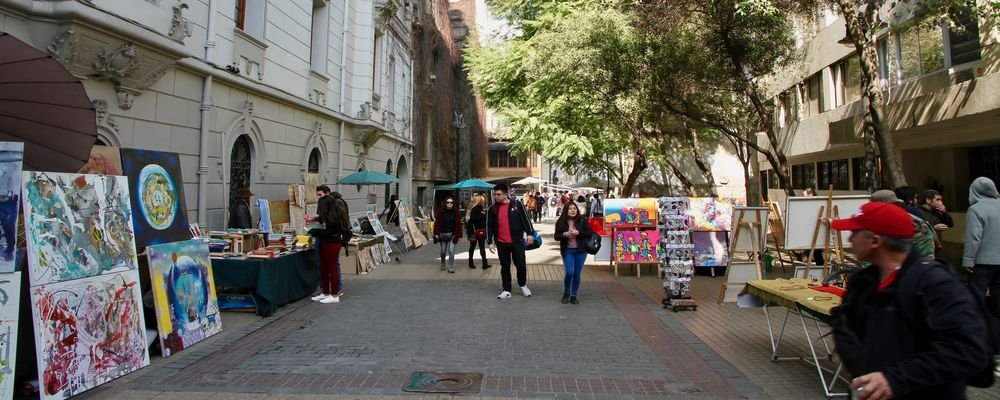 The area is a hotbed of culture and politics, overflowing with restaurants and cafes. Make sure you climb to the top of the Cerro Santa Lucio to have a jaw-dropping view over the city.
Bellavista
The bohemian feel jumps the river to the barrio of Bellavista and the funicular to head to Cerro San Cristobal with its incredible views. Once a working-class area studded with grungy architecture, it's in the throes of getting a significant makeover into the upmarket artsy enclave of Santiago. Buildings are splashed with incredible vivid murals wherever you look, and there are plenty of chic bars to meander into for those pisco sours that you will come to love.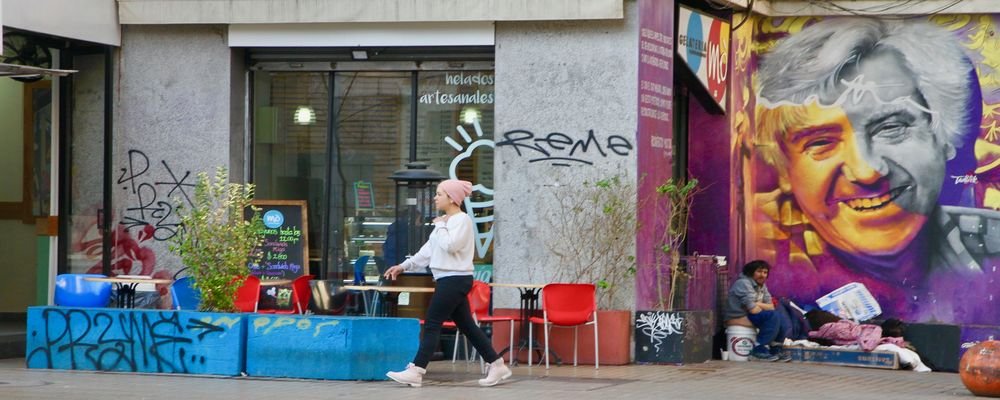 Once the home of the Chilean poet Pablo Neruda, it's night-time central for music lovers.
Barrio Italia
The heritage left by the Italian immigrants that settled here in the 19th century is evident everywhere you look in Barrio Italia, with its old, Italian-style buildings. With a gutsy edge to its streets that appear to be more of a free-flowing open-air gallery, cute boutique shops are beside old gems, and quirky and eccentric cafes hide where you least expect them to be.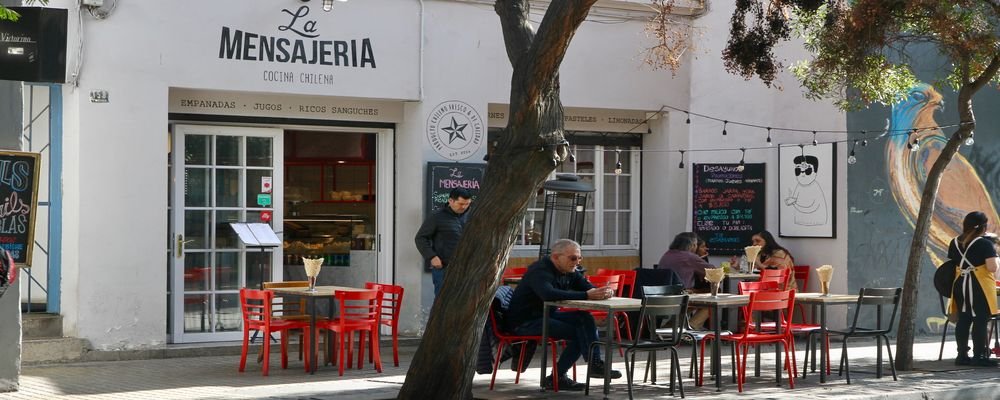 The best barrio to slurp spaghetti, gorge on amazing pizza and drink an excellent Argentinian red wine, Barrio Italia is where to go when you crave the real flavors of Italy. Young and dynamic, it's another bohemian sector of Santiago.Gourmet food stores will have you drooling, and shady tables set up on the pathways give you the perfect place to do a bit of people watching while sipping espresso.
Providencia
This upscale neighbourhood could have you thinking you are in Melbourne in Australia. Large, chic and contemporary, Providencia is where you will find large department stores, plenty of boutiques and restaurants, plus cafes galore. It's safe and clean, where you don't have to worry about the fact that you look like a tourist.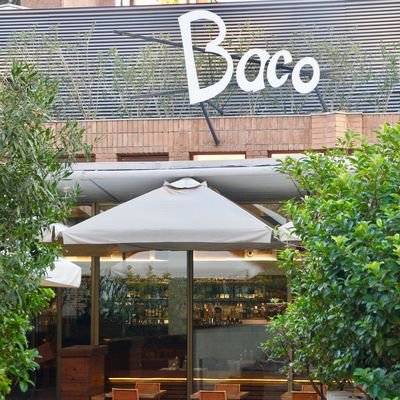 Providencia is home to the delicious fare of Baco Restaurant Santiago that has been buzzing with hungry hordes - think locals, businessmen, and tourists - for the last 15 years. Under the same umbrella as that of Baco Y Vino in Montevideo, the flavours of the dishes will not disappoint.
From perfect mouth-watering foie gras on homemade bread to "loco" fish, abalone that is found only in Chile and sliced super thin, Baco is a restaurant you want to revisit. The wine list is outstanding, with many of Argentina's top wines listed, but do start your meal with a pisco sour, as they are the best I have ever tasted.
Their new venture Aligot is a French bistro with a twist, where you get a choice of fish or meat. Aligot is actually a dish of mashed potatoes with cheese blended, in creating a fondue-like mixture. It's a staple in the southern town of Massif in central France.
The above are my favorites, but there are plenty more barrios that need investigating: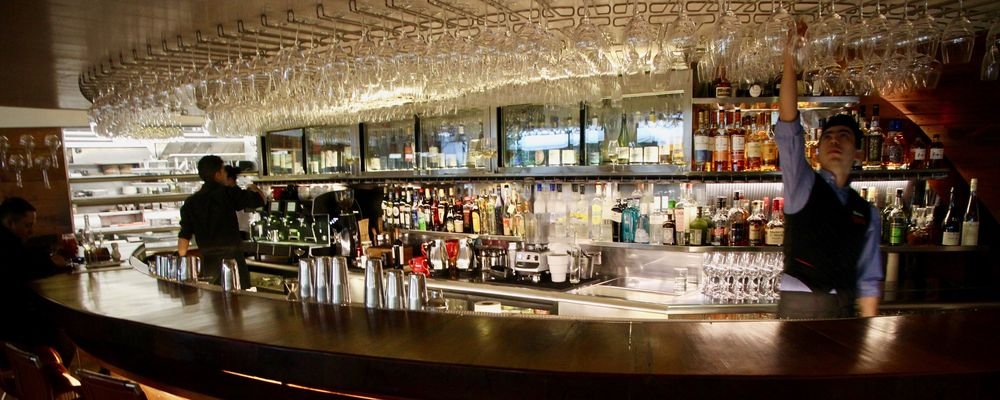 Barrio Lastaria – with cobblestones and European architecture, Barrio Lastaria is a beautiful old area where locals walk their dogs, artworks dot the streets, and the Museum of Visual Arts is worth poking your nose into.
Barrio Republica - where the university campus sits, and intellectual young souls indulge in smoking.
Barrio Patronato - traditional and urban, this commercial area was settled by Middle Eastern immigrants and is where you will find the astounding market place, La Vega.
Barrio Vitacura - residents are in the upper-income bracket, and it's home to modern swish hotels.
Barrio Franklin - for the flea market lovers where you can buy anything from a puppy to take home to dance lessons.
And there are more, so put on your walking shoes! In fact, there are 26 districts or barrios to explore within the metropolitan region of Santiago.
For private city tours that are so not boring lectures, I recommend getting in touch with Max Diaz:
Baco Restaurant
Open: 12.30 midday to 12.30 midnight
Nueva de Lyon 113, Providencia
Phone: +56 2 2231 4444
Website: http://www.elbaco.cl/


---
Gail Palethorpe, a self proclaimed Australian gypsy, is a freelance writer, photographer and eternal traveller. Check out her website Gail Palethorpe Photography and her Shutterstock profile.
---