The year 2020 has been all sorts of crazy when stress levels have sent your body into spasms of chaotic madness. Whether you just need to chill for a few days in a state of exquisite and blissful ignorance, or you want to touch base with your inner spirit to quiet the raging storm, head to one of the luscious wellness retreats listed below:
Aro Ha, Glenorchy, New Zealand
The kiwis don't have to go far to receive a touch of zen-inspired pampering, as Aro Ha at Glenorchy is only 35 minutes from Queenstown. Eco-friendly and delightfully intimate—only 32 guests at any one time—this wellness retreat overlooks the stunning waters of Lake Wakatipu. The retreat's construction symbolizes your mind's melding with your body by using natural stone and wood to connect it physically with the rugged landscape in which it perches. Massive glass windows bring the endless rural vista inside, reactivating the nurturing of being one with nature. Foodie moments include raw and paleo-inspired meals concocted from fresh ingredients grown in the kitchen's organic garden. Programs offered include healing bodywork, daily mindfulness, and group activities where the mind, body and spirit come together in a picturesque mountain environment.
Six Senses Douro Valley, Portugal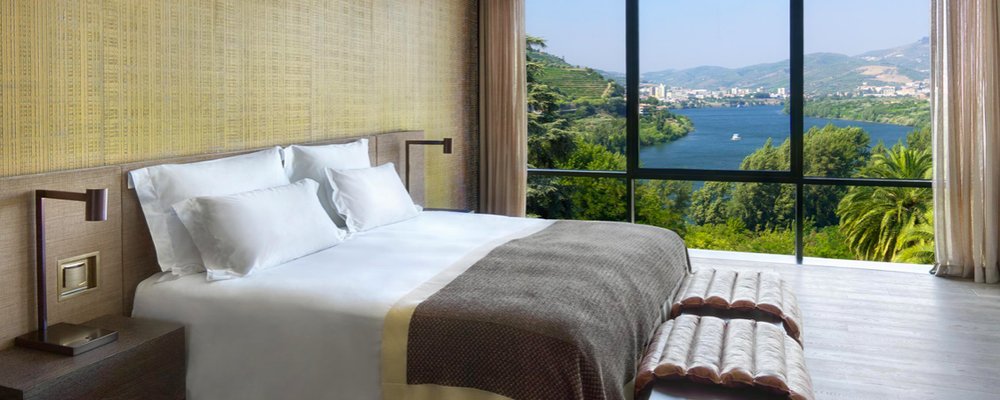 The Douro Valley in Portugal, known for its incredible wines, is the location of a Six Senses resort that will leave you melting into a puddle of indescribable bliss. This is not just a wellness retreat. It's where a sense of sheer joy is put back into your life. There are activities such as rafting on the Douro River, mountain biking, trail walking, and having picnics in scenic spots around the area for the adventurous soul. You can get wrapped up in perfecting your cooking skills in a culinary class or indulge in wine tasting to let tannins play on your pallet. Feeling tactile? You can go to a hands-on workshop to learn about creating your own pickles, yogurts and sprouts. For those into garden gnomes, there's a bounty of historical gardens to explore. Personalized therapies include yoga, meditation, holistic sessions with healers and delicious spa treatments. Six Senses Douro Valley is where playtime meets enlightenment for the soul and body.
Waldhotel Health and Medical Excellence, Bürgenstock, Switzerland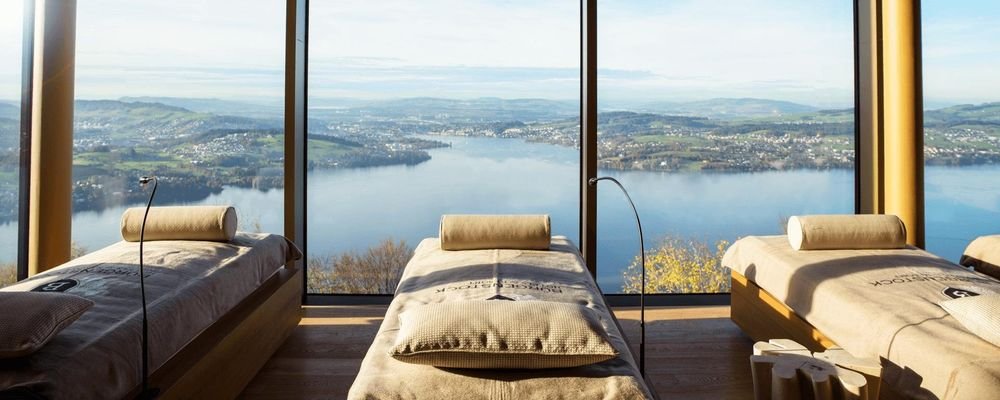 Are you looking forward to a healthy and happy 2021? Maybe you need to head to the Waldhotel Health and Medical Excellence retreat where everything—think dental health, sports medicine, weight management, mental well-being, cosmetic procedures, and the list goes on and on—are available to get you into tip-top condition. The cliché 'one-stop-shop' describes this haven perfectly. You can have a total overhaul while being cuddled up in front of a fireplace in the fresh and invigorating Alpine air of the Swiss mountains. The only sounds you will hear are the tinkling of errant cowbells or the whisper of the wind through green forests. From detoxing to clean eating and decadent sessions in the medical spa—hopping between hot and cold Kneipp baths, wallowing in the salt grotto, and de-stressing in the Finnish sauna—this is zen-ecstasy.
Ananda in the Himalayas, Rishikesh, India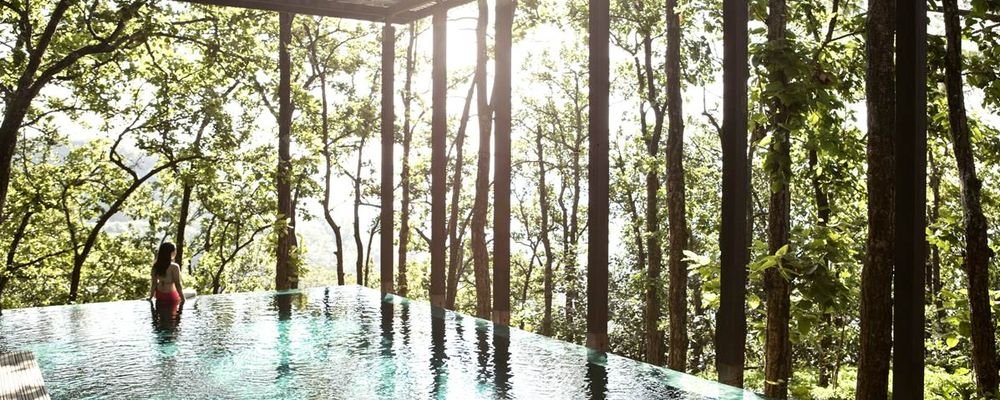 With more than 80 treatments on the spa menu, Ananda is definitely the bolt-hole for the weary and exhausted souls of 2020. An authentic Ayurvedic sanctuary where your spirit will soar, and you can prance around in their signature white pajamas while practicing your yoga poses—'tadasana' mountain pose, 'vrikshasana' tree pose, or twisting into a downward-facing dog pose, 'adho mukho svasana'—it's touted as being the most luxurious wellness retreat in the whole of India. Ananda is nestled into the foothills of the Himalayas in a peaceful space of natural harmony amongst nature. The makeover of a palace has created 24 treatment rooms, hydrotherapy facilities, an outdoor swimming pool, a fitness center and a 7300 sq ft spa. Blissful nirvana begins with an Ayurvedic consultation to learn your dosha that will determine your treatments and diet.
Villa Stephanie at Brenners Park-Hotel & Spa, Baden-Baden, Germany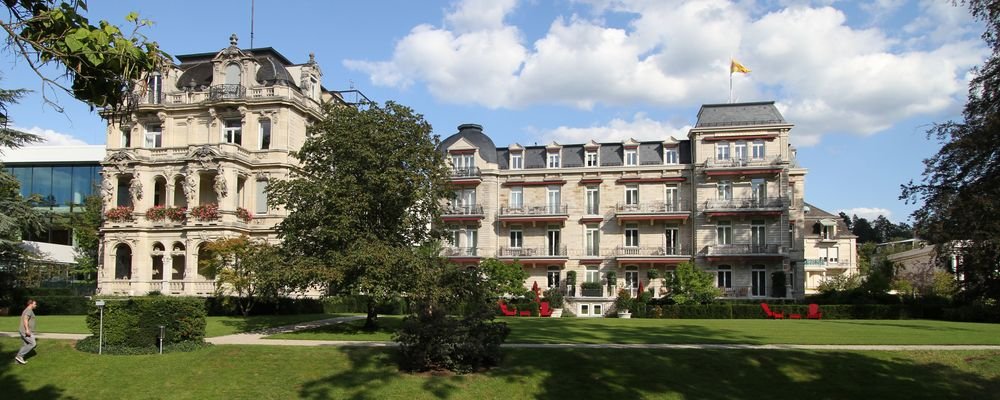 Infused with old-world charm, Villa Stephanie sits in the German spa town of Baden-Baden bordering the Black Forest. It's the perfect hideaway for stressed-out souls. No wicked witch or ghastly huntsman is lurking in your room—just a switch to flick that blocks high-frequency signals (WiFi) so you can have a completely e-smog free stay in digital detox mode. Select your pick-me-up favorites from a relaxing spa menu, opt for therapies from dentistry to ophthalmology, or go for stem cell rejuvenation. Villa Stephanie only has 15 rooms, so you will be pampered and prodded by some of Europe's best doctors.
It's time to nourish your body, enlighten your soul and perk up those brain waves in your mind. If none of the above options are available to you in this world of almost-non-travel, then run a bubble-bath and wallow in it with a glass of champers to sip, a scented candle to infuse the air, and the soft sounds of some soothing music. Don't forget to lock the bathroom door to keep the gremlins out!
---
Gail Palethorpe, a self proclaimed Australian gypsy, is a freelance writer, photographer and eternal traveller. Check out her website Gail Palethorpe Photography and her Shutterstock profile.
---