Best Places To Perfect Your Yoga And To Relax At The Same Time
Sometimes you just need to get away from it all and spend some time detoxing and destressing. There's now a vast abundance of yoga retreats scattered around the world where you can embrace your inner Zen whilst getting away from the rigmarole of everyday life. It is particularly beneficial to escape to a yoga retreat over the winter months, in order to give yourself a well-deserved burst of energy, nourish your body and escape the winter chill. We have selected five of the finest yoga retreats in the world, where you will learn from the very best yoga teachers and enjoy luxurious surroundings.
Kamalaya Personal Yoga Synergy Programme, Koh Samui, Thailand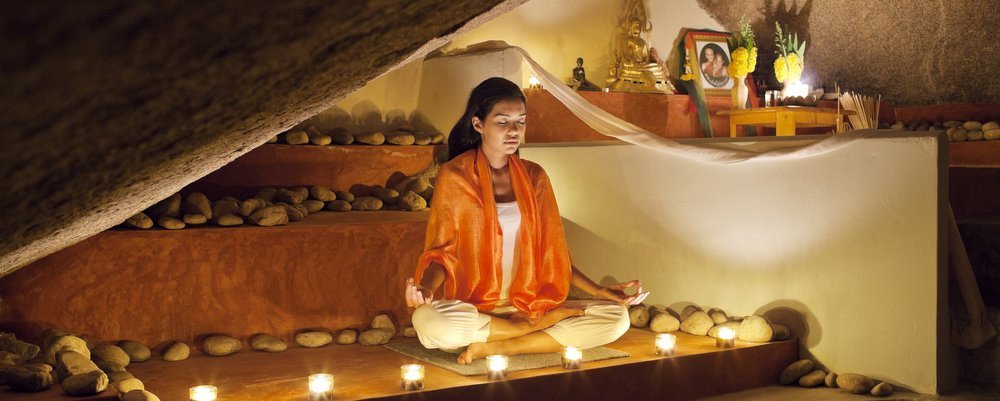 Based on the island of Koh Samui, this secluded retreat offers private paradise beaches, personalised one-to-one yoga programmes, a relaxing steam cavern and stunning views from every yoga room. The perfect combination of a beach getaway and cleansing retreat, the Kamalaya programme is flexible to tailor to your needs, allowing time for simply swimming in the warm ocean or wandering the shoreline in between breathing, meditation and posture classes. Ayurveda therapies are also on offer for guests, courtesy of the retreats team of dedicated Indian therapists.
Haramara Retreat, Mexico

Priding themselves on creating a yoga retreat that is at one with nature, Haramara's location, building materials and design have all been carefully considered to allow guests to embrace the natural world. Incorporating a private beach and 12 acres of tropical jungle, it is little wonder that the resort makes use of its surroundings. Two yoga palapas are open-air with 360-degree views, whilst guests stay in relaxing casitas that feature open-air walls on three sides, allowing constant interaction with nature. Organic vegetable and fish based meals are prepared daily by the onsite chef, who utilises local ingredients to create fresh and exciting menus.
Somatheeram Ayurveda Resort, Kerala, India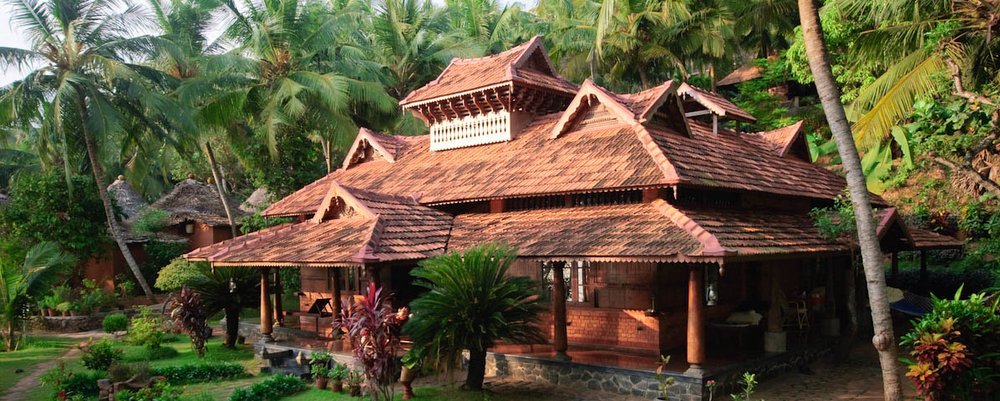 Kerala is becoming a key destination for those with a keen interest in yoga. This speciality Ayurveda resort is located by the beach and is surrounded by greenery, showcasing the diverse landscapes of this region. Don't expect any Western yoga practices here, as the resort is renowned for embracing the ethos of traditional Ayurveda therapies and Sivananda style yoga. Suitable for those seeking a retreat for both spiritual and health reasons, programmes here are designed to promote internal health and piece of mind.
Samata Holistic Retreat Centre, Goa, India
Offering a wide range of treatments and practices, the Samata retreat is located within a small and peaceful village close to the beach. Come here for the yoga, but ensure that you plan in enough time to experience Ayurveda treatments, Vedic astrology, massages and acupuncture. During rests from the programme, pick mangos straight from the tree and keep your eyes peeled for visiting monkeys as you explore the organic gardens at your own pace.
Como Shambhala, Ubud, Bali, Indonesia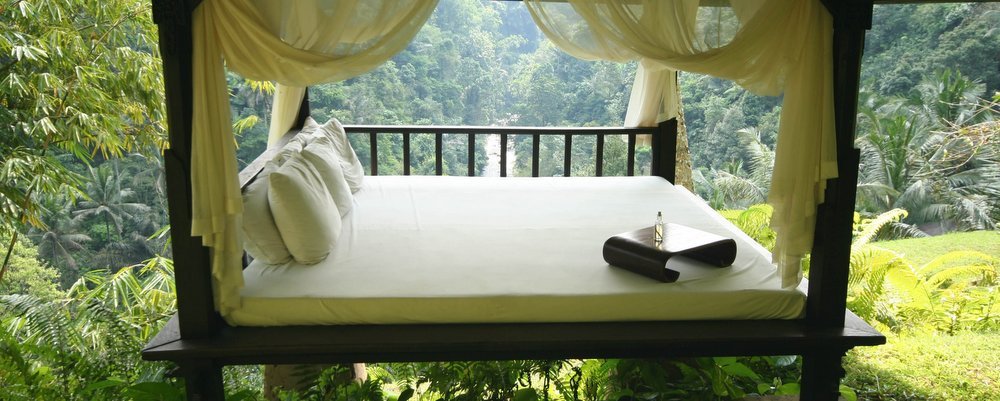 With a focus on holistic well-being, Como Shambhala combine luxury accommodation with a yoga pavilion on the edge of the tropical jungle to provide a yoga retreat for those who don't want to compromise on comfort. Located close to Ubud, the retreat boasts its own Javanese restaurant, resident nutritional specialists and a programme that incorporates massage and meditation. Choose to dedicate yourself to a daily morning yoga session, or ask for a personalised programme that includes more frequent yoga lessons.
---
Emma Lavelle is a UK based writer and photographer and has her own blog Field and Nest.
---