Going to Bali is always a good idea, as you get to experience things like staying at a beautiful villa and tracking down the most scenic or instagrammable places on the island. It was hard to narrow down the selection of scenic areas in Bali because the number of beautiful spots on the island is endless. You won't want to miss out on these gorgeous sacred sites, beaches, and viewpoints in and around Bali, and here's what I have come up with:
1. Sunrise from Mount Batur
Get up in the middle of the night, put on your favourite pair of hiking shoes and off you go! Climbing to the top of Mount Batur in central Bali requires some effort, but once you've reached the summit, the view is rewarding. Reaching the peak just before the break of dawn allows you to watch the breathtaking sunrise. As the sun rises over Bali's magical landscape, you will get to see the terraced rice paddies, valleys and volcanoes, including Mount Agung (Bali's biggest and holiest volcano). You'll get blown away by the island's raw, unspoilt beauty!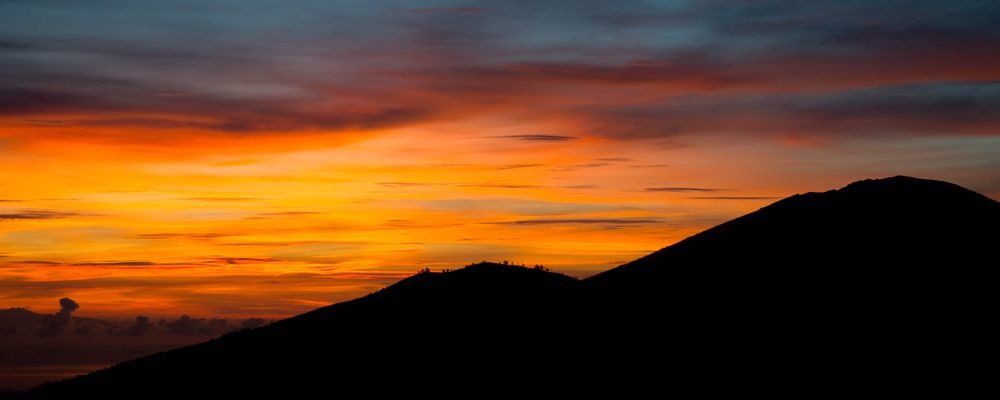 (Picture Credit : Janis Ozolins)
2. Sunset at Tanah Lot & Uluwatu Temple
Too much of a postcard cliche? Maybe, but think again, there must be a reason why so many tourists flock to these iconic clifftop temples every day to catch a glimpse of the sunset. I know, I'm cheating here, trying to squeeze two iconic spots into one. But since I could not decide which one is better, I thought I should just put them together. If you're closer to Seminyak or Canggu, visit Tanah Lot. If you're coming from South Bali, then Uluwatu Temple is nearer for you. Tanah Lot is one of Bali's most important landmarks, in a unique offshore setting. While the Uluwatu Temple is believed to be one of Bali's spiritual pillars, located atop a cliff. These two temples are definitely a must-visit!
3. Paradise Beaches of the South
Most people would know that the pristine white sand beaches are located in the South of Bali. Surrounded by dramatic limestone cliffs and hills, not all of the beaches are easy to reach. But compared to those that are filled with tourists, these beautiful beaches are definitely worth the effort. With deep blue, or turquoise waters, perfect surfing waves and idyllic bays, it is a nice place to relax and unwind. If you'd like to stay near these gorgeous spots, you can find yourself a villa in areas like Seminyak, rent a scooter and explore. Start at Tegal Wangi Beach and go around to Balangan beach, Dreamland, Bingin Beach, Padang Padang, Blue Point, Suluban, Nyang Nyang, Melasti, Green Bowl, Gunung Payung, Geger and Nusa Dua Beach. There you have it!
4. Penida, Penida, Penida
Nusa Penida has appeared in many articles, highlighting it as a heavenly retreat. There is an untouched, blue water bay called the Diamond Beach. This small island that is just a short boat ride away from Bali. Although it is not as famous as it's little sister Nusa Lembongan (also stunning, by the way!), this island is attracting more and more tourists every year with its magnificent views. Nusa Penida is still raw and unspoilt for the time being, and now is the time to visit!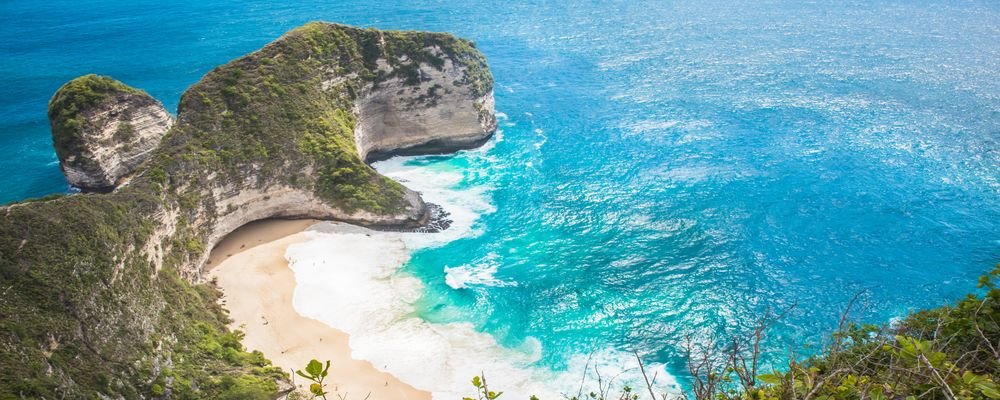 (Picture Credit : Nattu Adnan)
5. Pura Lempuyang - Bali's gateway to heaven
Many incredible photos ha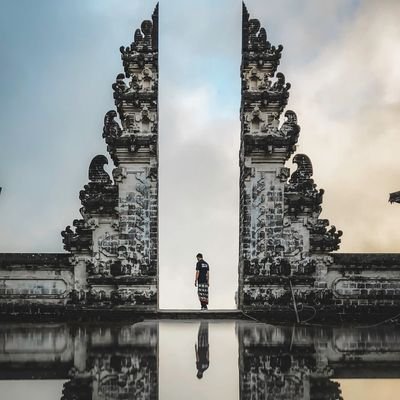 ve been taken at this beautiful temple in Bali, and many people thought that they were edited. We can't blame them, because this temple really makes you look like you're at the top of the world! It's quite a climb to reach this temple, but once you've reached the 'heaven's gate', it is all worthwhile. It's definitely one of the most scenic places to visit in Bali. Add it to your itinerary the next time you visit Bali.
(Picture Credit : Credit: Roadtripwithraj)
6. Pura Ulun Danu Bratan
Another temple? Yes, here's another one - this one honours the lake goddess Dewi Danu, and is another postcard-worthy spot in the highlands of central Bali. The temple appears to float on a big lake, surrounded by hills and mist. It has attracted many artists and painters here to capture the image of this beautiful place on the canvas.
7. Marigold flower field: Desa Temukus
This one is an off-the-beaten-path spot, located on the road from Bedugul to Kintamani, in the highlands of Bali. Surround yourself in 'fields of gold' with Marigold flowers as far as the eyes can see, and don't forget to snap a picture or two. Trust me; there is no editing required for this scenic photography spot.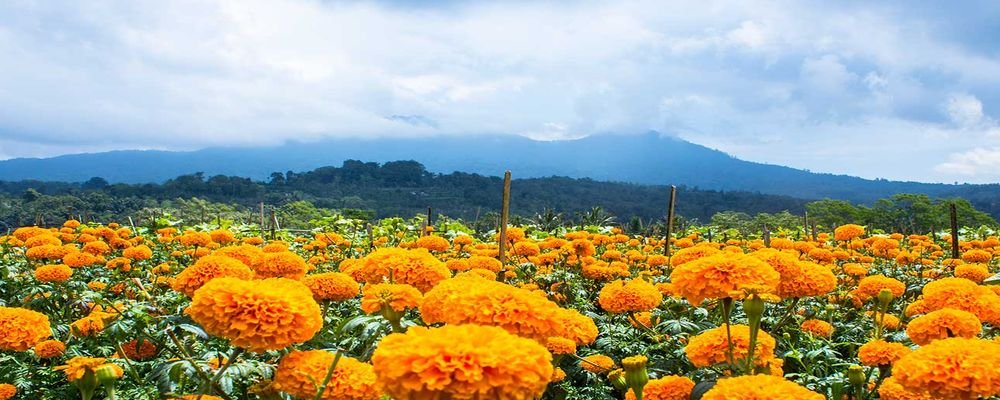 (Picture Credit : Bali Princess)
8. Tirta Gangga Water Palace
Beautiful royal gardens, fountains, ponds and Balinese hand-carved stone statues, Tirta Gangga Water Palace, is located in the east of Bali, in between Candidasa and Amed. The ambience is peaceful and royal, and very photo-worthy. It is not to be missed on this list of scenic places in Bali!
---
villa-finder.com is a Wise Traveller accommodation and lifestyle partner and Wise Traveller members receive discounts on all villa bookings.
---