The very prospect of going through customs can have you breaking out in a sweat in your seat before the plane lands at your destination. If customs agents open your bag, are there dirty undies sitting in all their glory on top of your clothes? Is that supposed antique statue really an antique that's prohibited from leaving its country of origin? Did you borrow your bag from a friend with a dubious history of using illegal substances? Are you draped in expensive undeclared jewelry bought on a stopover in Dubai?
If you want to breeze through customs without stressing out upon arrival at an international airport; there are a few simple steps to follow:
Always check—before your travels what is and what is not allowed into the country of your destination. Every country will have a website listing prohibited items and item limits such as for alcohol and cigarettes.
Know your airline baggage requirements—always check with the airline if your flight has a stopover destination. It may entail retrieving bags, going through customs, and rechecking your bags for your connecting flight.
When packing, any items you believe customs will wish to view should be loaded on the top layer of your bag for easy access. Also, keep any big-ticket item receipts with your passport in case you have to provide evidence of the cost of the items concerning duty payable. Finally, you should keep any forward plane tickets with your passport so that customs agents know when you intend to depart if that's the case.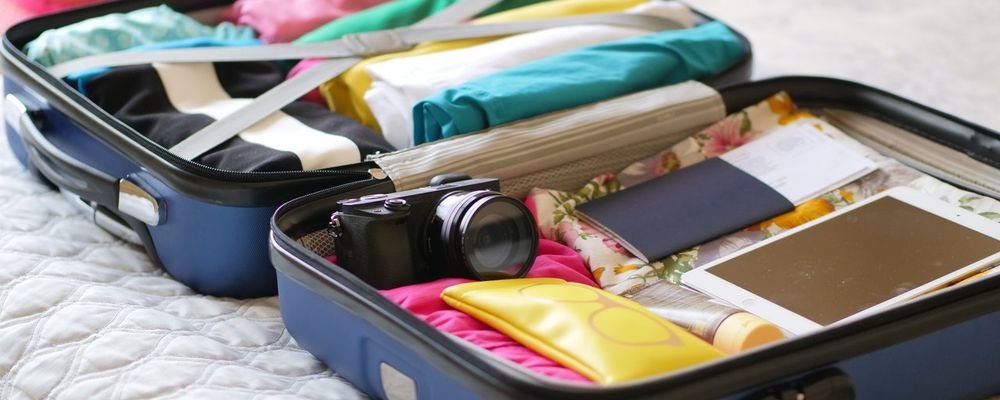 Know where you are staying—you may also need to include where you intend to stay at your destination on the arrival customs form. So keep any copies of hotel reservations handy.
Pre-landing—ensure you have a pen handy and fill in the customs declaration form before you get off the plane. Be honest about what you are carrying, as it's a legal document you are signing.
For a quick getaway—try to seat yourself on the plane as close to the pointy end as you can. Then, do a pre-landing excursion to the bathroom.
Do not deviate to the bathroom before going through customs unless you are about to wet your pants!
Travel light—it's inevitable that some sprinting soul with only a backpack will beat you to the head of the customs line. But, you can make it easy for yourself to walk if you are not loaded down with heavy luggage.
Bin the leftover food—many international borders have restrictions on what food products can be brought into a country. Err on the safe side and don't pack food items or carry food that you haven't eaten during the flight. If you have to travel with that jar of vegemite (that's for the nomad Aussies), do declare it.
You will be delayed crossing some international borders if you have been roaming around farmland; customs will want to clean your boots. This is a precautionary measure to ensure that you are not bringing into the country any nasties, such as invasive species caught in the tread of the shoe sole.
Don't flash your fancy mobile phone—photographs are prohibited in the customs area of most airports. So unless you want to have a scary personal experience with a customs agent, leave your mobile in your hand luggage.
A lucky few can apply for Global Entry into the US—providing you are an upstanding citizen of the United States (or Argentina, India, Colombia, UK, Germany, Panama, Singapore, South Korea, Switzerland, Taiwan, and Mexico). Simply apply for the global entry, fill out numerous forms and hand over some cash. You will, of course, have to jump through some hoops regarding your virtue. Going through customs becomes a quick stop at an automated kiosk. Your fellow travelers will turn a lovely shade of green.
---
Gail Palethorpe, a self proclaimed Australian gypsy, is a freelance writer, photographer and eternal traveller. Check out her website Gail Palethorpe Photography and her Shutterstock profile.
---