It can be incredibly exciting to reach your graduation date because all your hard work and dedication to your studies have paid off. However, after the ceremony, many students can experience post-graduation depression and fear what comes next. The cure may be to take a trip before you dive into the real world.
What Is Post-Graduation Depression?
The idea of post-graduation depression typically consists of the negative feelings you may feel when you finally cross the stage, get your diploma, and then wonder, "Now what?" It's a phenomenon that often occurs because many graduates realize they now have the rest of their lives ahead of them. You may have fears about the impending job hunt, the fact that you may not find your dream job for years, and the idea that you still owe potentially thousands of dollars in student loans.
These facts can be very startling and may cause you to freeze and not want to go forward because of the fear of the future. The signs of post-graduation depression can include, but are not limited to, feelings of:
Guilt
Self-loathing
Irritation
Helplessness
Plus, there could be physical symptoms, such as a loss of sleep or a change in appetite.
While we'll talk about the idea of taking a vacation to get you out of the funk, if you feel you need deeper assistance, make it a point to speak to a professional therapist.
How Travel Can Help
There are many different tactics that you can try to come out of post-graduation depression. You could try a new hobby to take your mind off of your fears of the future for a while. You also need to focus on yourself and not try to compare your life to others, especially if you believe they're having more success, so stay off of social media and hone in on your happiness.
Of course, another way that you might be able to escape your depression is to travel. It can be anything from a solo road trip to a more expansive trip with friends and family who may also need a break from the real world. Travelling may be able to help with your depression because it's a chance to pause, calm down, think about your current position and create a plan for how you'll tackle life after college. Depression can also affect your cognitive functions, making it harder for you to think through your plans. Travelling can help you to relax so that you can regain your focus.
Travelling can also help expand your mind and show you new things you may not witness in your bubble at home. When you can experience new cultures and see the world outside of college, you may be inspired and more optimistic about the future. You may even see or do something that gives you an idea for a job you want to do for a living.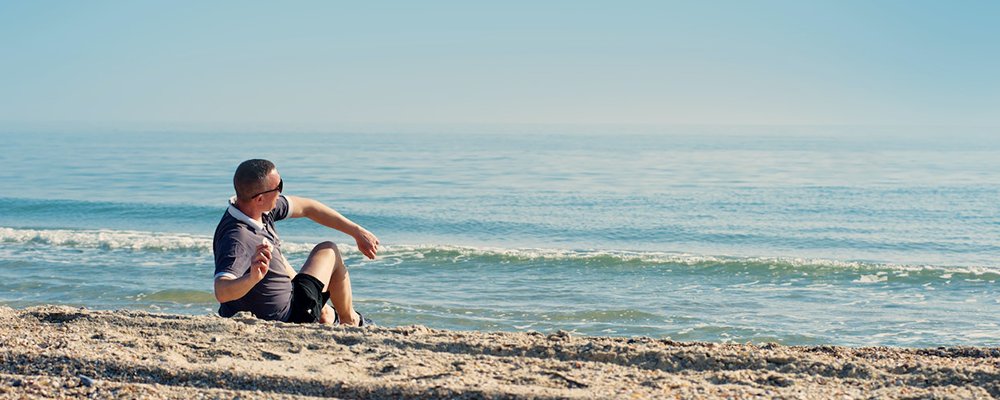 Safe And Stress-Free Travel
The idea of travelling may be enough to help you feel better. Still, you should plan accordingly and take the proper safety measures, or your travel could make you more stressed than before. So, maintain your mental health by making a checklist of what you need to pack ahead of time and by getting enough rest before and during the trip. Also, show up to flights and buses early so you don't have to rush.
If you're taking a road trip, you must not forget to get your vehicle road-ready by having it checked out by a mechanic before you leave. Spare no expense, and don't cut corners on your road trip vehicle maintenance checklist. Have your tires rotated and ensure they're filled to the proper pressure to get ultimate gas mileage. Check your fluids, including the coolant and engine oil, to avoid overheating. Don't forget to check the lights so you're safe during night driving.
During your trip, you may have the urge to switch off your data and unhook from the world. Still, it's important to keep at least one form of communication open in case you experience trouble, or you want to stay available for any potential job offers. If you need to connect with the world, you can get internet in the car by using the built-in Wi-Fi feature included in many newer vehicles. When the time is right, select the car connection on your phone and turn on the car, and you're in business.
It's okay to be worried about what comes next, so if you're feeling the effects of post-graduation depression, then get the help you need or take a trip and try to clear your mind. Then, come back, and take on the world!