Said to be one of the most beautiful towns of the Algarve in Portugal, Tavira sits a mere 25km west of the Spanish border and only a short bus ride from Faro. This is where you can get a taste of the real traditional Portuguese way of life, without the tourist hordes. Less commercialized than other Algarve enclaves, with a total chill-out attitude, Tavira straddles the Gilão River with its waters flowing through to the mudflats, shallows and lagoons of the Ria Formosa National Park. Beyond the lagoons you can lazily wallow on a pristine beach with blue flags proudly waving or dip your toes in the ocean.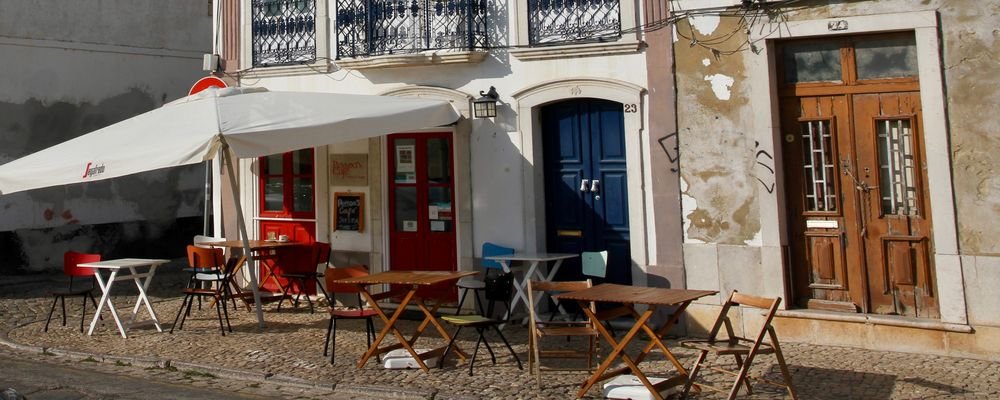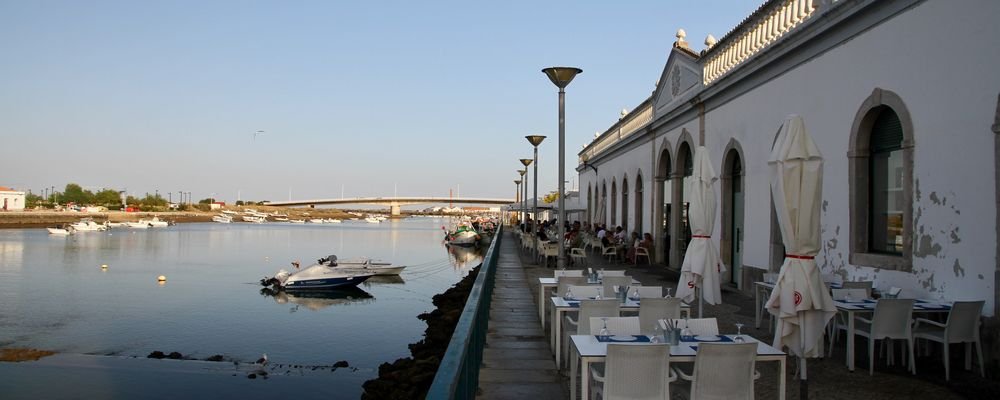 This is one more Portuguese coastal town that overflows with restaurants dishing up flapping fish from tuna to swordfish, red mullet to stone bass or the mouth-watering "cataplana" (shellfish stew) that will leave you drooling for more. Tavira has a wealth of family-run accommodations, cafes dressed up with outdoor tables and quirky bars where old locals gather to compare gossip notes, whilst wafting aromas and the sight of gloriously golden speckled "pasteis de nata" (the iconic Portuguese custard tart) will lure you in through the doors of quaint bakeries.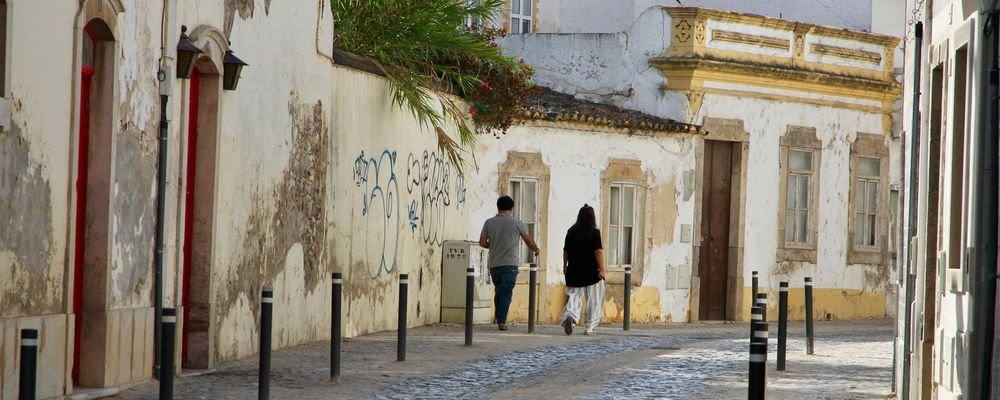 The village is a labyrinth of cobblestoned old streets with wall-to-wall buildings of traditional Portuguese architecture; you know the kind of intricately carved facades, hand-painted wall tiles that you feel like prying off and taking home for your kitchen or bathroom and designs that were influenced by the Moors era. Mosques have been converted into churches, there are tumbling ancient city walls, and for those who like to have their own fairytale endings, there is the Tavira Castle. Its walls were built in the 1000s and reinforced later in the 12th Century, plus it has a pseudo watchtower that is iconic of Moorish fortresses.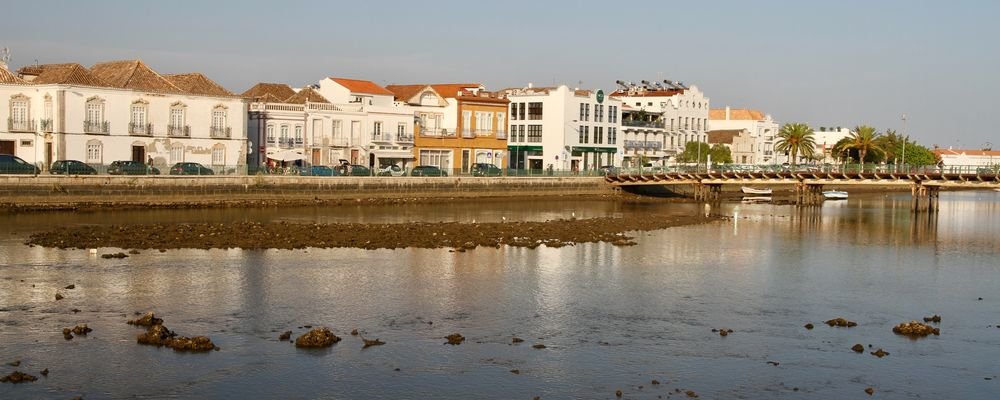 This is a town where sun worshipping on luscious and expansive creamy beaches can be combined with having a history lesson, and gaining mega calories on a daily basis is taken for granted. Praia do Barril (a short ferry ride away) is a never ending stretch of pristine white sand dotted with umbrellas, sun loungers, bronzed bodies and the remains of an old tuna-fishing building that has been turned into a restaurant where you can gorge on seafood with your feet in the sand. Old anchors litter the sand dunes in testament to its history, and the topless, and quite often, bottomless, sun worshippers recline here too.
The closest beach to town is Praia da Iiha de Tavira (another ride on the ferry will have you going whoopee), one more barrier island of infinite lengths of spotless sand and decadent touches, such as loungers and umbrellas flanked by restaurants complete with Wi-Fi, so that your selfies can be splashed around on social media.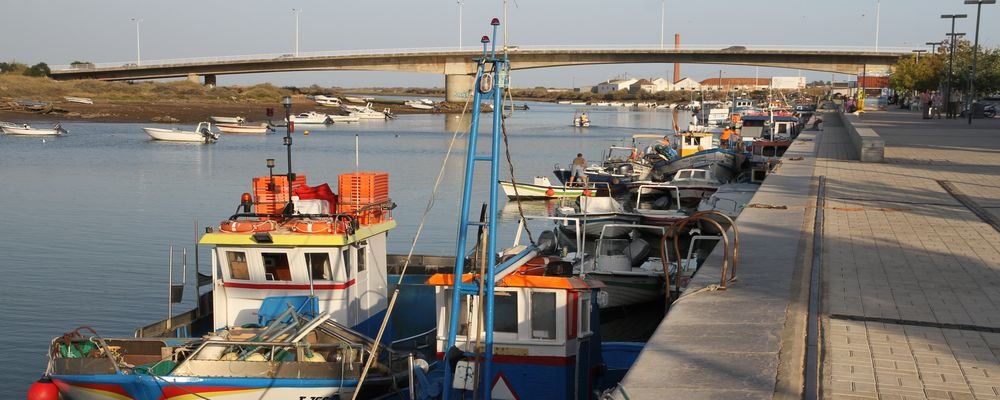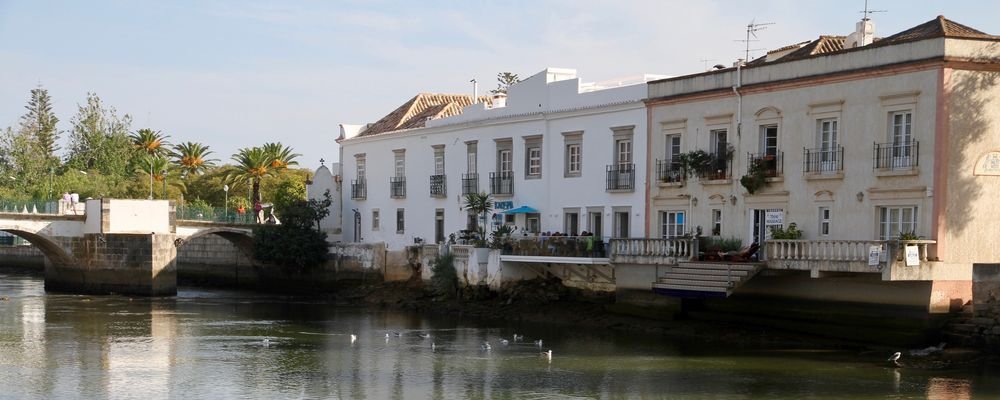 Tavira is a waterworld playground where you can float or splash around in gay abandon, with or without kids in tow. Cruises around the Ria Formosa lagoon wetlands will give you a 170 square kilometres of water channels, salt pans, shellfish beds and islands to explore. This national park has over 200 bird species, such as soaring booted eagles taking time out from their migratory path and strutting pink flamingos. You will also catch glimpses of salt-farmers going about their work as they have done for eons and fishermen hauling in their slippery catch.
When the sun slowly sinks in the late afternoon, Tavira offers plenty of options for sundowners, from old plazas (Praça da República) to contemporary riverside venues. Here you can gawk at riverside mansions, once you have promenaded over one of the bridges or perched yourself on the wall of the "Roman Bridge", swinging your legs in glee. You can do a bit of food window-shopping of restaurant menus to get the taste buds salivating, with traditional offerings such as tuna in every shape and cooking style that you could possibly imagine. Octopus is another star performer, as are seafood rice and seafood stew.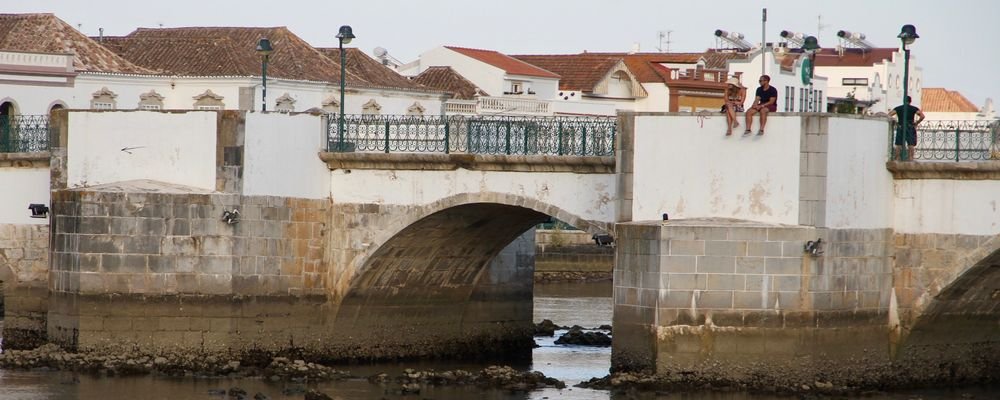 Tavira is a gastronome's dream destination, a sun worshipper's haven and a water baby's ultimate holiday.
---
Gail Palethorpe, a self proclaimed Australian gypsy, is a freelance writer, photographer and eternal traveller. Check out her website Gail Palethorpe Photography and her Shutterstock profile.
---