Fishing holidays don't have to be a male-dominated and testosterone-infused affair saturated with the aromas of fish guts and a bed speckled with fish scales. Luxurious fishing lodges have sprung up in some of the most remote areas around the globe, where elusive fish wait to test your angling skills.
Many lodges offer private boat charter, complete with high tea or Champagne breakfasts on board. Personal guides will even bait your line if you wish and provide all the best fishing gear, so you don't have to travel with your own. The incredible destinations often involve scenic flights to arrive and havens of indulgence when it comes to your accommodations. From day spas to romantic candlelit dinners, your next fishing trip could be a treat for your non-fishing partner as well.
Sal Salis, Ningaloo Reef, Western Australia
Offering remote glamping where the outback melds into the vast sand dunes adjacent to Ningaloo Reef, Sal Salis puts the warm Indian Ocean at your feet. There are only 15 eco-friendly tents in this extraordinary resort of bushland wonder and beachside bliss. The lull of waves will send you to sleep at night under a star-studded sky. Squawking galahs are your pseudo morning wakeup call, and bouncing wallabies take skipping jaunts past your tent. This is where you can completely immerse yourself in nature when you aren't wetting your fishing line. You will have local fishing guides to take you out chasing billfish in the deep water or bonefish skitting over coastal shallows.
Estancia Arroyo Verde, Argentina
If you like to indulge in the odd delicious and mouth-puckering pisco sour après fishing, the magnificence of Estancia Arroyo Verde puts you in the right picture. Panoramic valley and lake views complement the sophisticated accommodations created from traditional wood and stone. In between fly fishing for huge rainbow trout in the world-famous Rio Traful stream's clear waters, you can munch on empanadas or pig-out on dulce de leche. Unspoiled beauty surrounds you in this Patagonian paradise.
Enchanted Lake Lodge, Alaska
For a fishing adventure that will have you leaping about in ecstasy just contemplating being in the remote wilderness of Alaska, the Enchanted Lake Lodge delivers in every respect. The lodge is perched in Katmai National Park on the Alaskan Peninsula, and you will arrive by small plane.
Flights of fancy continue as you are delivered to your fishing spot of choice by DeHavilland Beaver floatplane after a five to 20-minute jaunt in the skies. You will get to float in a raft on rivers, wade small streams or soar along in jet boats on the large bodies of water to find abundant trout that have grown fat on a diet of salmon eggs.
Creative chefs concoct mouthwatering meals, and outdoor decks give you incredible views of the Walatka Mountains and Nonvianuk Lake. Your intimate cabin is stocked with complimentary fine wines and beer. With only 12 guests at any one time, this is an exclusive fishing lodge where everything is dedicated to you and your fishing urges.
Huka Lodge, New Zealand
A fishing lodge catering to the sophisticated soul, Huka Lodge is the place to indulge your passions. Besides luxurious accommodations and seductive mouthfuls at mealtimes, Huka Lodge also has hot pools to wallow in at the end of the day. Exhilarating heli-fishing is on offer for the ultimate fishing encounter, if wading in crystal clear streams is not your thing. The lodge is an intimate retreat of 25 simple-chic cottages reclining on the Waikato River banks close to Lake Taupo on the North Island. Upstream from the thundering roar of Huka Falls, it's the perfect place to satisfy your refined wishlist of fishing destinations in elegant style.
Agua Boa Amazon Lodge, Brazil
Perched on the banks of the Agua Boa River that flows out of the mountains of Northern Brazil, Agua Boa Amazon Lodge is the ultimate fishing escape. Totally remote, it sits amidst the last uncut tracts of the Amazon rainforest. Exciting and unique, this is the place to go fly-fishing for the extraordinary in a wild environment that will have you spellbound. There's a white sand beach at the front of the lodge, guest bungalows with their own large verandahs where you can swing lazily in a hammock, and friendly staff to look after your every need. It's known as the Amazon's premier fly-fishing area for peacock bass, and at least 18 different types of exotic fish cruise the waterways and lagoons.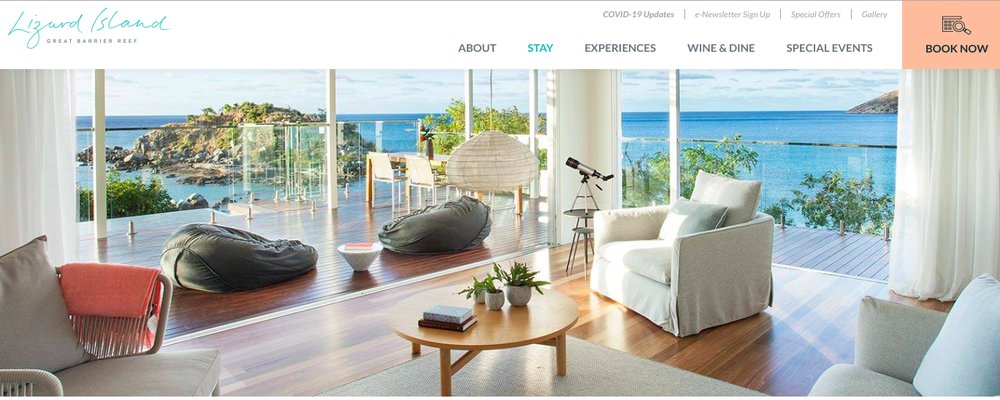 Lizard Island, Queensland, Australia
No list would be complete without adding in the fabulous Lizard Island Lodge in the far north of Queensland. It's virtually sitting on the Great Barrier Reef, so there's no need to bounce around on a boat for hours to get to a fishing haven. A combination of remoteness, luxury, and wild beauty, Lizard Island Lodge is for the discerning fishing enthusiast chasing private boat charters and the chance to land a huge black marlin. Partners not into fishing can experience indulgent beachside bliss, take advantage of the day spa, scuba dive or snorkel this natural wonder.
---
Gail Palethorpe, a self proclaimed Australian gypsy, is a freelance writer, photographer and eternal traveller. Check out her website Gail Palethorpe Photography and her Shutterstock profile.
---