So, you're a solo travel connoisseur who has visited the nicest places in the world all on your own, and you're wondering what comes next. Well, have you ever taken a solo trip on a boat? If you haven't, you must try the fantastic experience of getting out on the water, relying on your instincts and seeing the world's beauty from a new lens. When you're ready to set sail, check out these reasons to go on a boat trip, tips to prepare, and the places you must add to your bucket list.
Why You Need To Plan A Solo Boat Trip
There are a million reasons why you must travel to an exotic destination and see the sights on your own boat. Travelling by yourself allows a chance to see the glory of nature on your own time, and you also get a chance to think about life and the wonder of it all. You'll also feel an amazing connection with nature when there is so little separating you from the water and the amazing landscapes around you.
The advantages of travelling by sea only get better from there. For instance, although rental prices may vary, you can save a lot of money when you travel by boat. Especially for the cost of gas, since boats are so fuel efficient. You also get a lot more privacy on a boat, especially if you have an area to sleep and rest. Hotels can get very busy, so solitude can help you to truly relax.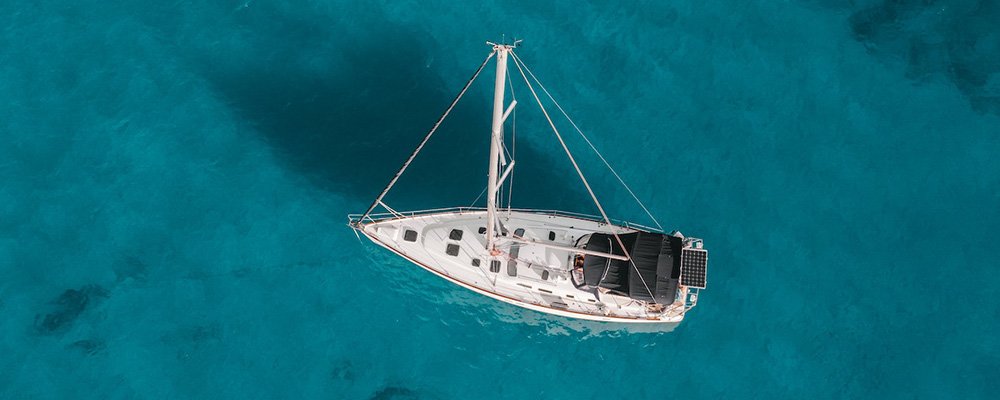 That said, caution is still required when on the sea. You need to ensure that the boat is well-maintained so it doesn't spring a leak. Also, you must research ahead to learn about any dangerous tides and rip currents in the area that could pull you along. There can also be extreme weather that can cause problems. Still, if you plan and take the proper precautions, you should have a wonderful trip.
Preparing For Your Trip
In addition to researching the weather, there are other preparations you'll want to make before your trip, including planning out your route and ensuring that the boat company will allow you to go where you want with your rental. Learn how many days you'll be gone and pack accordingly. Remember that sun exposure while you're on a boat can be intense, especially when there's no shade, so bring sunscreen.
Proper financial planning is also important when planning a solo trip. If you typically use cashless apps on your phone, plan to bring cash on your person during the trip in case you need money but don't have reception. Even better, pre-pay for your lodging and other stops before the trip, so if you lose your money or cards on the boat, you'll still be okay.
Many people also use credit cards because they can get great travel perks just by spending money. You could redeem points for flights, hotels, and more depending on your rewards program. Please read the fine print on your card so you know you're using it in the best way possible.
Finally, if you're going to another country, it's wise to try to learn a few basic sentences in the local language so you can ask for help or get directions when necessary. If you go online, you may be able to find a group of fellow solo boaters. Get their contact information so you can reach out if you need a hand.
Great Solo Boating Destinations
There are many extraordinary international destinations for your solo boating trip, including fabulous Greece, which is home to Santorini and Mykonos and the clearest blue water you'll ever see. Many of the amazing places in the Mediterranean are worth a visit. Other wonderful destinations there include the coast of Italy, Croatia, and Turkey.
You can also take an unforgettable boat trip around the coast of Spain. While there, you can travel near Costa Brava, Girona, where you can take in views of Massís del Montgrí Natural Park and many natural caves. A trip around Barcelona allows you a chance to sail past the cliffs of the Macizo del Garraf.
If you're really feeling adventurous, get on a boat and check out the many hidden lagoons and lakes worldwide. An excellent lagoon in Coron, Philippines, is so secret that you can only get there at low tide. There's also a hidden beach near the Marieta Islands in Mexico, where you can take in the beauty of a gorgeous landscape without other tourists around.
Now that we've shown you the benefits of taking a solo boating trip, do your research ahead of time, find the perfect destination, and make it a trip to remember.