It doesn't matter how old you are or what you want to get out of your vacation, you can learn a few travel tricks from backpackers.If you're looking to save money or for tips for a longer trip, look back to how you first travelled when you were seeing the world with a backpack. Here are seven tips to help you travel like you're backpacking—even when you're not.
Stay in hostels
You may think of the word 'hostel' and imagine being crammed into a dirty dorm with eleven strangers—but think again. Hostels have been revitalised in recent years thanks to a surge in popularity, resulting in contemporary, photogenic interiors that aren't that different to cheaper boutique hotels. Most hostels offer private rooms with en suite bathrooms, giving you your privacy at a fraction of the price that you'd pay in a hotel. Do your research prior to travelling to seek out the very best hostels that offer facilities such as free Wi-Fi, breakfast buffets and even rooftop swimming pools.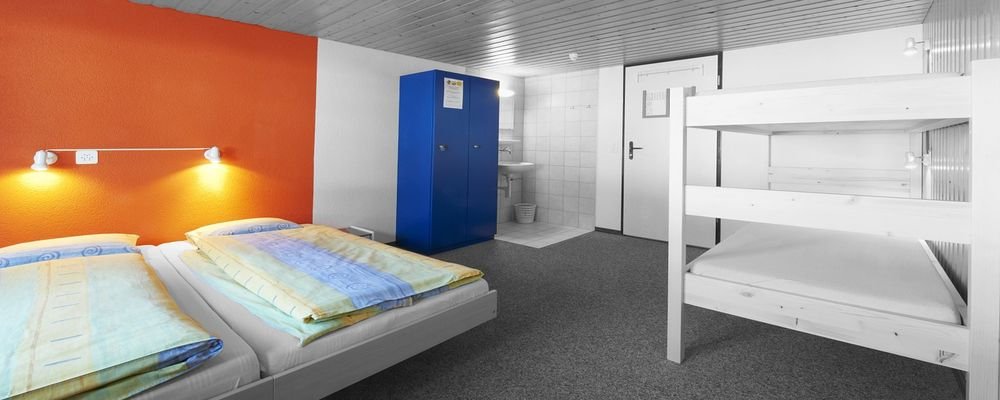 Pack light
A common travel mistake that costs time, money and sore shoulders is packing more than you need for your trip. To travel more like a backpacker, pretend that you will be carrying your luggage at all times, and you'll find yourself wanting a much lighter bag. Travel carry-on only with a small suitcase filled only with the essential items. Think about multi-functional items like Turkish towels that can be used as a blanket on the plane or a towel on the beach. Pack a capsule wardrobe that you can easily mix-and-match, and don't be afraid to use the laundry service in your accommodation to enable you to re-wear outfits during your trip.
Cook your own meals
It's very tempting to eat out for every meal when you're travelling, but this soon adds up and becomes expensive. Rather than always eating out, prepare and cook your meals yourself. Take a trip to a local market or shop when you first arrive at your accommodation and purchase the necessary ingredients for cooking healthy and tasty meals that won't break your budget. Even if you only have basic kitchen facilities, you will be able to prepare a simple breakfast or make sandwiches.
Consider travelling solo
Solo travel isn't just for backpackers who are looking to meet new friends in dorm rooms. When you travel on your own, you have the flexibility to decide where you want to go, when you want to travel and what you want to do without having to compromise with your travel companions. Take inspiration from the mindset of backpackers and take yourself on a trip of self-discovery where you can be truly independent.
Choose your accommodation wisely
Keeping your eyes peeled for great deals doesn't mean that you're a cheapskate. Look out for hotel or hostel deals where you receive a free breakfast, don't have to pay extra for Wi-Fi or receive a free travel pass or bike rental. These small savings can make a big difference, which is why they're the kind of thing that backpackers tend to look out for.
Remember your camera
If you're travelling like a backpacker, you're going to be making lots of memories, so make sure you have your camera with you at all times to record your trip. Upload your photos onto Instagram to share with your friends back home and to keep a memento of your adventures. You could even create a physical photo book with all of the memories from your trip.
Keep your itinerary loose
Don't worry too much about sticking to a strict itinerary. Allow yourself to go with the flow and make spontaneous decisions, stepping off the beaten track and listening to suggestions from people you meet along the way. Travel with the mindset of a backpacker, casting aside all worries and slowing down the pace of your travels.
---
Emma Lavelle is a UK based writer and photographer and has her own blog Field and Nest.
---