Remember the imagination that rippled through the children's book, Gulliver's Travels? From the tiny people of Lilliput to the giants of Brobdingnag, the magician and ghosts Gulliver finds on Glubbdubdrib to the talking horses known as Houyhnhnms—it's a world of travel and insane fantasy.
Now, when the borders are opening after the time-spasm created by Covid, it's time to release your own inner child and build castles in the air. The last two years have been tough, so forget the mundane must-see list and get creative with where and what you do on your next vacation. Let the playful child out with a whoopee!
Below are a few ideas to fuel the remnants of your juvenile mentality:
1. Can I swim with pigs?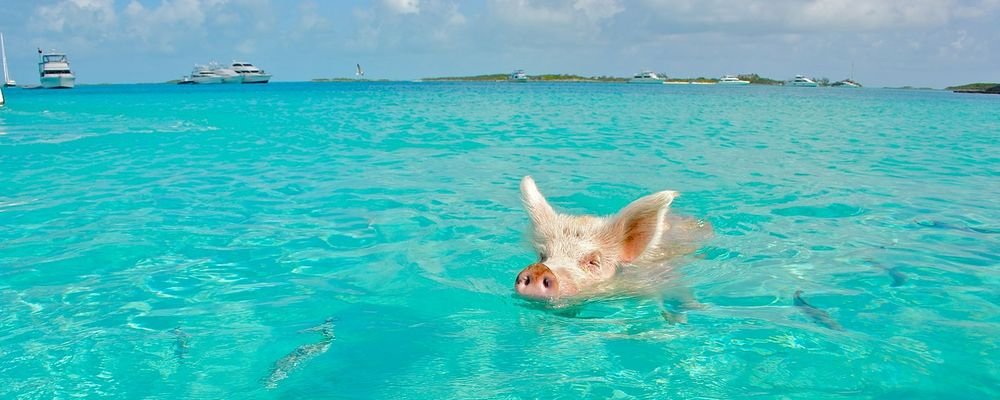 This quirky activity may not be on everyone's wish list. But, it's worth considering for the absurd vision it conjures up in the imagination. You need to head to Big Major Cay (aka Pig Beach) in the Exuma district of The Bahamas to paddle with the pigs in crystal clear blue water. These loud snorting creatures will greet you like a lap dog and are just as cute, but beware they may bite!
2. Can I play troglodyte?
Have you ever fantasized about sleeping in a cave? I'm not talking about grungy dank rock holes with bats hanging from the ceiling and playing dress-up in animal skins. Instead, think along the lines of an opulent hotel room complete with luxurious amenities—a draw-card for the designer-clothed troglodyte with exquisite taste. Of course, cave hotels have a novelty factor, and plenty are dotted worldwide. For example, the Sextantio Le Grotte della Civita in the fascinating city of Matera, Italy, will take your breath away. The rooms and suites are vaulted caves complete with log fires, mammoth free-standing bathtubs, and sophisticated decor. Or, the unique Gamirasu Cave Hotel in Cappadocia, Turkey, appears to have been plucked straight out of a fairy-tale book. While on Greece's magnificent Santorini Island, Perivolas Hotel is a traditional whitewashed cave house complete with an infinity swimming pool perched over the cerulean waters of the Mediterranean.
3. Can I get dirty having a mud fight?
Mud is supposedly good for the skin, so this doesn't have to be a wayward childish wish. South Korea holds the Boryeong Mud Festival, which began as a marketing ploy by Boryeong Mud products in 1998. They sell mud packs, mud shampoo, mud sunblock, and mud soap—visitors were invited to slap the mineral-rich mud all over themselves. This initial gimmick quickly became an international sensation. Annually several million tourists smother themselves from head to toe in oozing mud. The festival includes an eclectic music rave, mud soccer, mud wrestling, mud-slides—there's even a mud face painting stall—and a display of fireworks.
4. Can I self-drive a Tuk Tuk?
Thailand, of course, is the land of tuk-tuks! These iconic three-wheeled vehicles can be seen everywhere in the Land of Smiles. There are no windows or doors to inhibit Asia's distinct aromas and scenery from your senses. Relatively new, quite a few tour operators are offering the experience of driving your own tuk-tuk. Driving around beachy Phuket is for the timid tuk-tuk driving enthusiast. At the same time, for the adventurous tuk tuk operator, you can whizz around the north of Thailand, exploring the beautiful mountainous regions of Chiang Mai and Mae Hong Son. Stops along the way for coffee breaks, waterfall splashes, river rafting, elephant sanctuaries, and astounding scenery can be on the tuk-tuk agenda.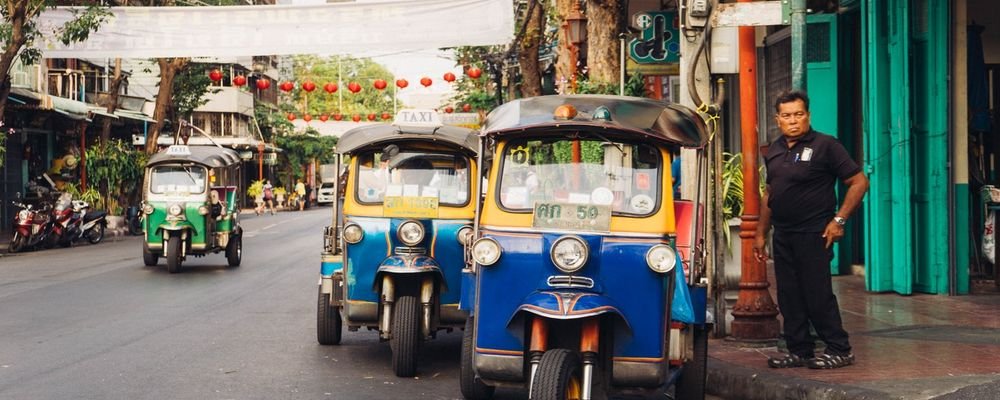 5. Can I become a legend?
For those with the heart of a lion, grow a wispy goatee beard and run away to get your Genghis Khan warrior training in Mongolia, or learn how to be a stealthy ninja in Japan. In Mongolia, you can play dress-up in warrior 'deel' clothing, gallop on a horse across the upland steppes, learn how to use a traditional horsehair lasso and a bow and arrow. While for the nimble wanna-be ninja, you will be taught how to think, breathe and fight like the mysterious ninjas of feudal Japan—no assassination work required.
6. Can I sleep on top of a hippo?
A fanciful childhood dream that can become a reality. You won't actually be on the back of an ill-tempered 5-ton swishing-tailed hippo. But, you will be perched above these water-loving creatures in the lap of luxury. An alternative to glamping in the African bush, the stationary 'Train on the Bridge ' sits on the historic Shalati Bridge straddling the Sabie River in the Kruger National Park, South Africa. You will hear lions roar and buffalo grunt as the hippos frolic in the flowing waters of the Sabie River below your luxurious carriage room. It's a totally unique experience. The hippos wallow, the crocodiles show off their grins, and elephants take their daily baths all below your feet. This is Africa of old—the train sits exactly where explorers of 100 years ago would have taken in the wild terrain around them.
---
Gail Palethorpe, a self proclaimed Australian gypsy, is a freelance writer, photographer and eternal traveller. Check out her website Gail Palethorpe Photography and her Shutterstock profile.
---