Looking to literally get away from it all, disconnect and concentrate on something other than the relentless pace of your work for a couple of weeks? Retreats have become increasingly popular all around the world, mainly due to their association with unplugging from everyday life and allowing their participants to concentrate on relaxing, creating or rejuvenating themselves. Here are six retreats that we recommend, covering everything from yoga and meditation to ceramics and surfing.
Muay Thai, Costa Rica
Offering a slightly more energetic option to your usual retreat, Muay Thai aims to help its attendees return home in a better physical state than that in which they arrived. Throughout the retreat, you will spend a significant amount of time learning Muay Thai techniques, alongside yoga and mindfulness classes and the opportunities to try out surfing and visit waterfalls. Meals revolve around locally sourced fruit and vegetables and evenings are spent enjoying the sunset on the local beach.

Kura Kura Yoga Retreat, Bali
Where else but Bali for a relaxing retreat focused around yoga? The lush surroundings, hot temperatures and chilled-out vibes perfectly complement the yoga programme at Kura Kura retreat. Attendees can train to become yoga teachers or can book onto a retreat where they simply improve their existing yoga skills, visiting the beach and the markets in between yoga sessions. Guests stay in peaceful cottages, unplugged from digital distractions, and involve healthy and nutritious organic vegetarian meals during their stay.
You might also be interested in the Top 5 Yoga Retreats In The World.

Sisterhood Camp Retreats, Wales
This female-only retreat is back for its third summer retreat at Fforest glamping site in Cardigan this June. Spearheaded by blogger and photographer Lou Archell, Sisterhood was designed as a creative retreat that offers women of all ages a chance to relax, create, be inspired by nature and to connect with like-minded people. Guests stay in cabins and geo-domes, spend their days wild swimming and partaking in workshops including ceramics, yoga and mindfulness and their evenings sat around campfires and dining surrounded by beautiful floral arrangements.

The Esalen Institute, California
Based in the beautiful surroundings of Big Sur, Esalen is a historic lodge that offers meditative retreats away from the hustle of everyday life. Most visitors attend for long weekends, although longer retreats can also be organised, spending their time meditating and enjoying the views. A wide array of meditation practices are on offer, alongside mindfulness workshops, morning yoga classes, healing arts and Cliffside hot springs to soak in. All food and drink on offer is organic, sourced from the lodge's garden.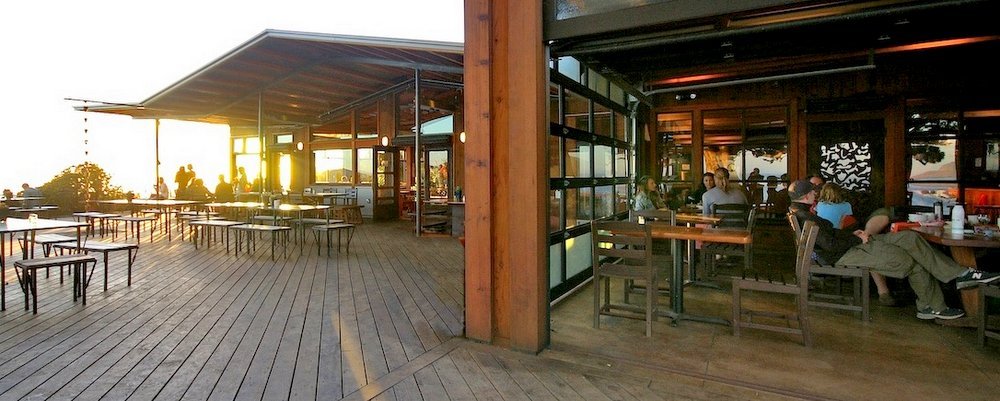 Mountain Seas Retreat, Tasmania
Located in the middle of a national park boasting fresh water streams, waterfalls and white sand beaches, Mountain Seas Retreat is the perfect place for getting off grid. The retreat is available for groups both on a catered and self-catering basis, providing elegant accommodation, beautiful surroundings and a well-equipped arts centre. Local instructors and creators are available on request for photography, watercolour, ceramic and music workshops, or to lead bush walks in the local area. There is also an artist residence programme available.

Surf Star, Morocco
Looking for something a little more energetic than your standard yoga retreat? Surf Star Morocco offer an invigorating programme that fuses surf lessons with sunrise and sunset yoga classes in a luxurious environment. Yoga sessions take place on the rooftop terrace with stunning views of the ocean, perfectly setting you up for a day of learning how to tackle the waves. Massage sessions are also included, as are healthy and nutritious vegetarian Moroccan meals.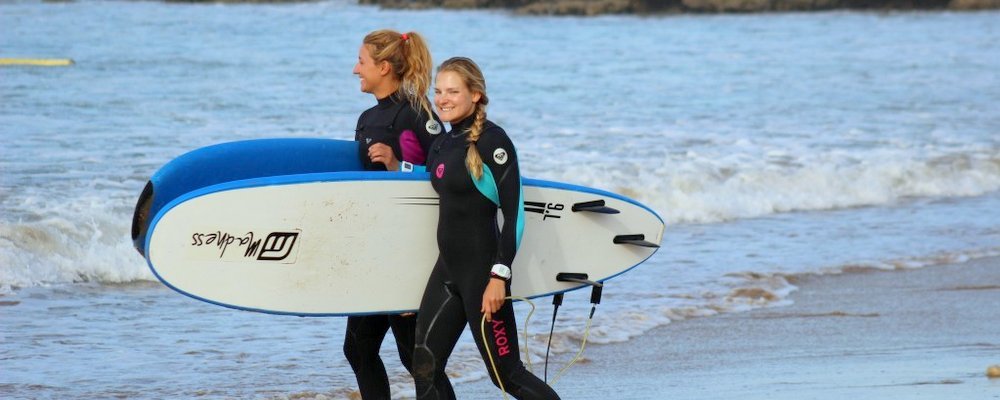 ---
Emma Lavelle is a UK based writer and photographer and has her own blog Field and Nest.
---