China leads the list of the most delay prone airports on a global scale, so if you plan on going through one of the airports below, make sure that you like eating airport stodge, have a book to read and love to people watch, as you may be waiting awhile for your flight:
Hangzhou, China
Sitting in the east of Hangzhou, Zhejiang Province, the Xiaoshan Airport is an important air link with international scheduled flights from major cities in China. One of China's top 10 airports and sitting in the world's top 100, it has half the flights that Jakarta has and is a newer airport. Sadly, chances are you will be stuck in a waiting lounge due to a combination of factors including a short supply of runways, inadequate air control and throw in the smog factor from nearby cities limiting visibility at times.
Nanjing, China
The main airport serving the capital of the Jiangsu Province and the Yangtze River Delta area, it is the 12th busiest civil airport in China. It is the hub for China Eastern Airlines, Shenzhen Airlines, China Southern Airlines and Xiamen Airlines, as well as being the main base for China Postal Airlines (aka post and cargo). You may not have heard of it, but Nanjing was China's capital before Beijing. Delays here are attributed to operational issues, as it is not really a busy airport in the scheme of things. Waiting in this airport could be spent having a footbath, if you can't entertain yourself in one of the teahouses.
Shanghai (Pudong), China
The primary base for China Eastern Airlines and Shanghai Airlines plus the major international center for Air China and a few others, it is huge, modern and has 2 terminals. It is about as busy as Jakarta Airport and predominantly serves international flights. Getting caught in this airport may not be a pleasurable experience, as apparently there are a lot of rules for travelers but a lack of communication. The food is expensive and limited and the terminal's air-conditioning is on the iffy side throughout - in other words dress in layers so you can take them off easily when it gets warm. A cautionary note: beware of stalking men selling iPhones.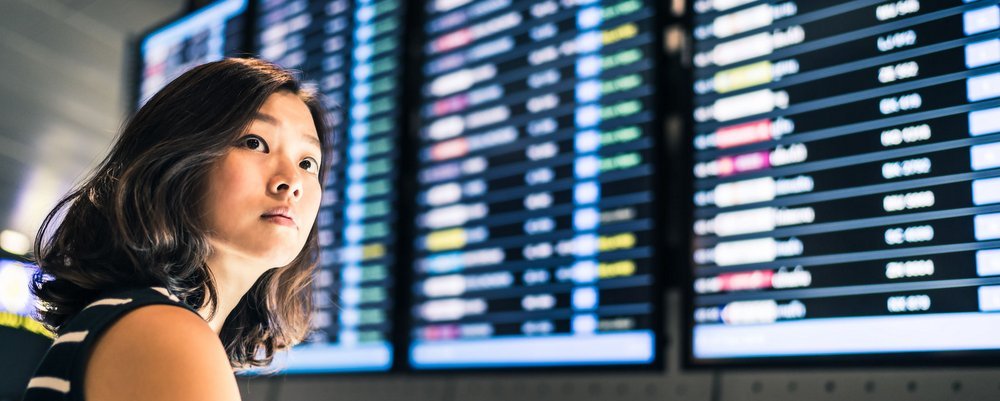 Shenzhen, China
Once a sleepy fishing village on the Pearl River, today Shenzhen is melded with large cities in the Pearl River Delta area and the city is on the brink of becoming the Chinese Silicon Valley's technology hub. The airport has direct ferry routes to Hong Kong International Airport where it is possible for passengers to transit without immigration and custom checks. A hub for Shenzhen Airlines and Shenzhen Donghai Airlines, since its upgrade this airport is challenging Hong Kong's regional domination. Despite this, Shenzhen Airport makes the list of one of the most delay prone airports. If you happen to get caught here, make sure you have a translation app handy, as there is very little English spoken by the airport staff. For the nicotine addicts, there are plenty of smoking rooms dotted around.
Fuzhou, China
The least significant airport to make it on this list of shame, Fuzhou comes in at the 26th busiest airport in China. The airport is nowhere near any internationally important city and the blame for its delays is placed firmly at the dramas experienced with domestic Chinese flights. At least nicotine addicts can have a puff in a smoking lounge and you can always grab a foot massage to while away a bit of time.
Tianjin, China
With no excuses for its flight delays, Tianjin International Airport sits right near Beijing and is a hub for Tianjin Airlines plus it is one of the major cargo centres in the People's Republic of China. Privately owned by Okay Airways Tianjin is about the 22nd busiest airport in China, so delays are not a question of too many flights. Complaints along the lines of lounges being uncomfortable and bad design for international check-in with counters only open 2 hours prior to departure, don't paint a pretty picture if you are caught at this airport. Apparently there is nothing much to do except to claim a massage chair and close your eyes.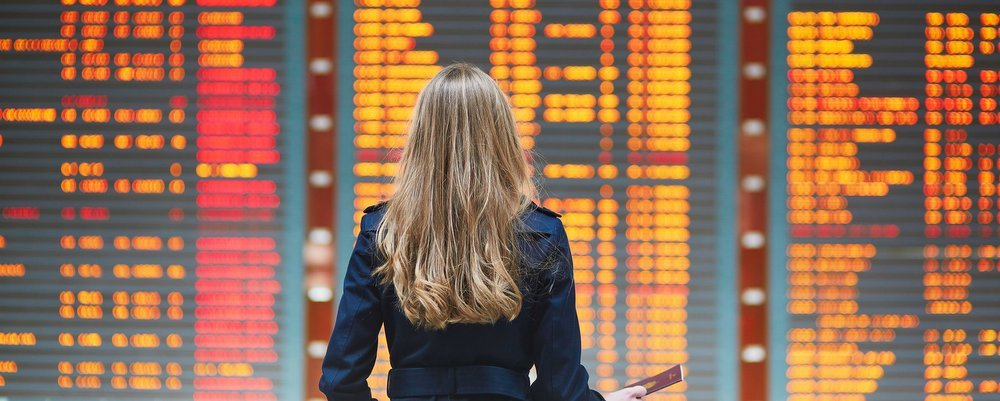 Shanghai (Hongqiao), China
If you fly through Shanghai, chances are you will have a delayed flight. Growth has exceeded the capacity of the airport, which is understandable when you take into account that Shanghai is the most populated city in the world. It is one of two international airports in Shanghai servicing domestic and regional flights with some international ones. It is the 7th busiest airport in China and sits at 45 on the world's ladder hosting about 22 airlines and 82 destinations. If you are caught here for some time then shove your gear into a locker, grab a taxi and head to downtown Shanghai for some real dumplings and noodles.
Guangzhou, China
From the words of one traveler's review on this airport:
"Sit in one of the cafes, order some overpriced, unpleasant food and take advantage of their free Internet access. There are power points and free Internet available in the first one on the left as you enter the international departures gate area. Just don't expect anything above terrible service and food."
I guess that says it all on the state of being stuck at Baiyun Airport. A crowded airport serving Guangzhou that is home to about 100 million people, only about half of its flights leave on time. It is home to China Southern Airlines, FedEx Express, 9 Air, Hainan Airlines and Shenzhen Airlines. It is China's 3rd busiest airport in relation to aircraft movements in China.
Manchester, UK
Well we have just got out of bashing Chinese airports by naming Manchester's Ringway International Airport in the UK, which is actually the only non-Asian airport in the top 10 list. One of the most delay-prone airports in the world, it is the 3rd busiest in the United Kingdom in terms of passengers. Apart from the some times horrid weather upsetting schedules, there doesn't appear to be any well-known reasons for the tardiness of flights leaving. If or maybe when, you find yourself stranded here, you should head to the spa for a massage or manicure, or check out what the Radisson Blu Hotel in Terminal 2 can offer you. Nicotine addicts will find relief in one of the designated smoking areas. I am sure the Queen isn't impressed.
Jakarta, Indonesia
Another one not in China, but it is Asia and known by the locals as "Cengkareng", Jakarta International Airport (Soekarno-Hatta) serves the Jakarta area on the island of Java. It was named after the first President and the first Vice-President of Indonesia. In the top 20 airports of the world and handling more than 200,000 flights per year, this hub for Garuda Indonesia Airlines has a wee problem in coping. A combination of insufficient infrastructure where its air traffic control is concerned and a somewhat dated airport that can't cope with the flying hordes is supposedly the root of the problem.
-------------
The moral of this article is if you don't have a lot of patience flying around China or a penchant for foot massages and tearooms, then grab one of the high-speed trains instead. In Manchester you can gorge yourself on black pudding and if delayed in Jakarta indulge in some fried banana and chilli.
---
Gail Palethorpe, a self proclaimed Australian gypsy, is a freelance writer, photographer and eternal traveller. Check out her website Gail Palethorpe Photography and her Shutterstock profile.
---