Your travel mission, if you choose to accept it, is to pick one festival to attend on every single continent throughout the course of 2016.
Where would you go?
What would you see?
Are there even festivals on Antarctica, anyway?
Never fear, brave traveller! We've done the dirty work for you, sifting through hundreds, sometimes thousands of annual festivals that make destinations around the globe worth visiting.
Here are the hands-down #1 festivals to add to your 2016 travel itinerary. (And no, there aren't any festivals on Antarctica – unless you count the mad parties the scientists must be having at the McMurdo Research Station.)
February, 2016: South America
If you only have time for one South American festival in 2016, go to Carneval in Rio. If you have time for two South American festivals in 2016, be sure to add Tapati Rapa Nui to your list.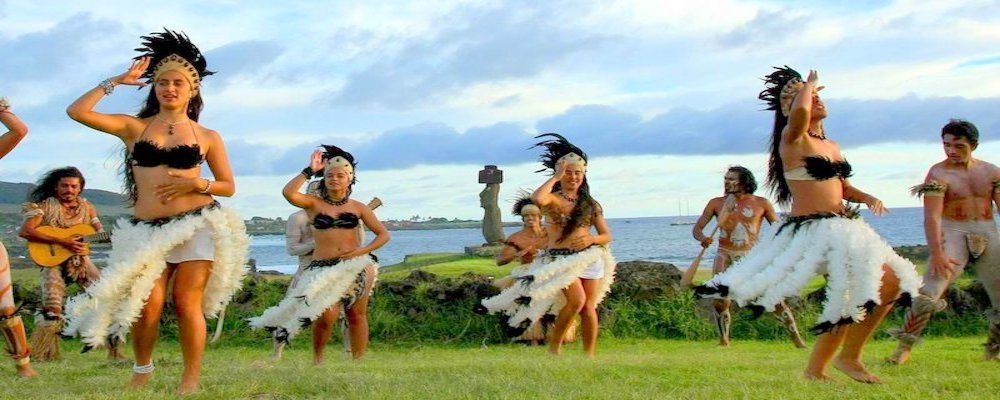 Held each February on Chile's Easter Island, this music, dance, sport and food festival lasts for two weeks and celebrates the culture of the local Rapa Nui people.
In addition to dance and beauty contests, local teams engage in "sledding" competitions where they slide down a giant volcanic rockface on banana tree trunks.
Oh, and pretty much everyone's wearing nothing but a loincloth the entire time.
March, 2016: Asia
There is perhaps no other continent on earth so filled with enticing festivals throughout the year, every single year, than Asia. From Chinese New Year to Vietnamese Tet, from the Mud Festival in South Korea to Dinagyang in the Philippines, the entire continent seems to always be poised to party.
But if you had to choose just one festival to attend in 2016, head to India for Holi, the Festival of Colours.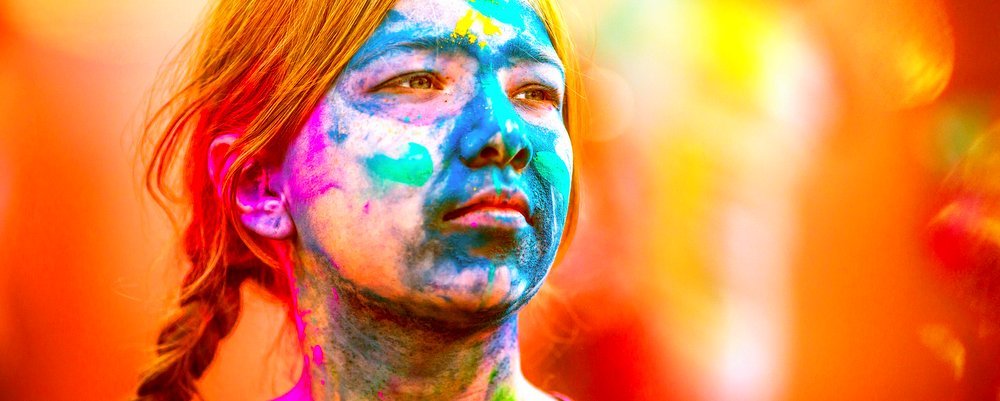 Held mainly in Northern India as well as parts of Nepal and Sri Lanka, this colorful festival marks the end of winter in the lunar calendar. It's typically held in March and will begin around March 23rd in 2016.
During Holi, absolutely everyone – from children and tourists to grandmothers and grown men – douses each other in brightly colored paints. Liquid paint, powdered paint, and paint balloons are flung at friends and strangers to ring in the spring and relax social barriers.
The festivals, traditions, and parties linked to Holi differ from region to region and village to village, but if you're looking for a traditional Holi experience in all its glory, plan a journey to Vrindavan or Mathura, two towns dedicated to the memory of the Hindu Lord Krishna.
April, 2016: Europe
What could possibly hold a candle to the glimmer and glory of Bastille in Paris, the seductive masks of Carnival in Venice, or the oom-pah-pah of Oktoberfest in Munich?
Naked Scots dancing with fire, that's what!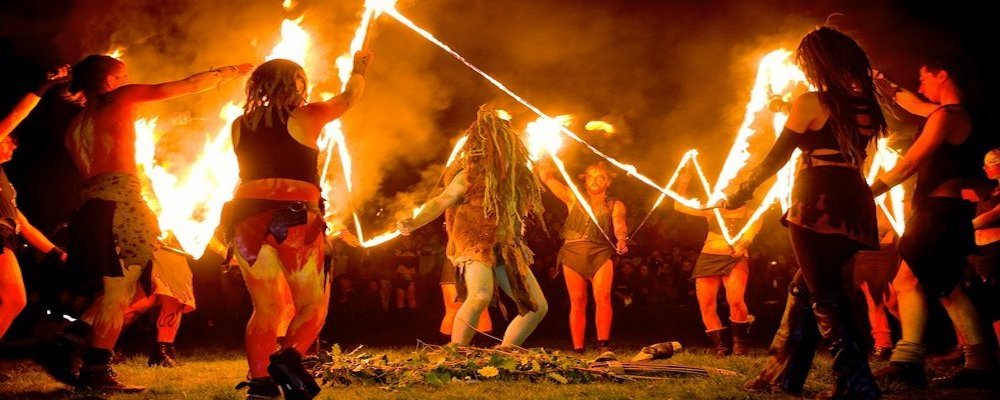 Each spring festival-goers descend upon Edinburgh to celebrate the coming summer during the Beltane Fire Festival. This ancient Celtic festival symbolizes light, growth, and abundance as represented by giant looming bonfires and fiery parades.
The modern tradition of dancing nude in front of the fire often conjures the more ancient tradition of "handfasting," or engaging in a temporary 'marriage' (wink wink) for the length of the festivities.
July, 2016: North America
11 days. 800 bands. 1000+ performances. 1 million music fans.
Each year the world's largest music festival is held just north of Chicago in Milwaukee, Wisconsin, USA, attracting music lovers from 40 countries around the world.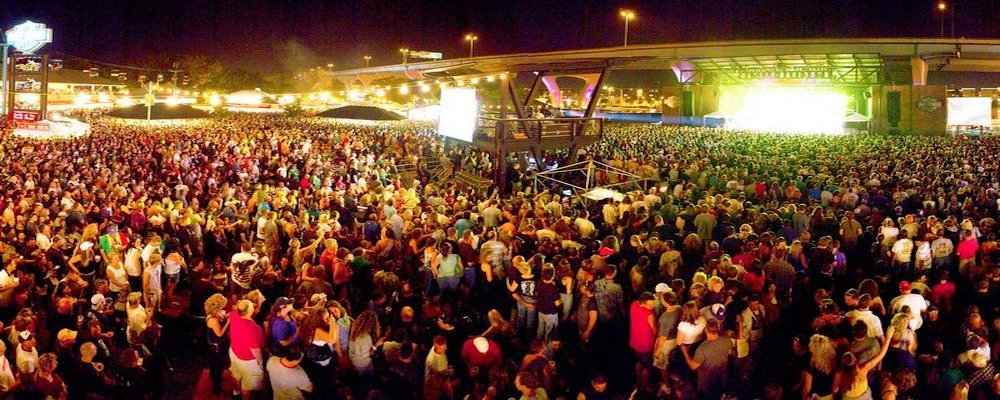 In addition to top American headliners and international music sensations, the festival offers endless international food and fare, comedy acts, ziplining, stunt shows, and children's activities, all against the backdrop of a breathtaking lakeside setting.
The new Milwaukee is a far cry from the industrial wasteland of Laverne and Shirley fame. Thanks to Summerfest, this blue collar brewery town is reclaiming its place as a leader on the world music stage, and the place to be for music fans of all ages.
September, 2016: Africa
Everyone knows the ingredients of a really great festival: crazy costumes, great grub, and lots of dancing.
The Gerewol Festival in Niger has all of these, and then some.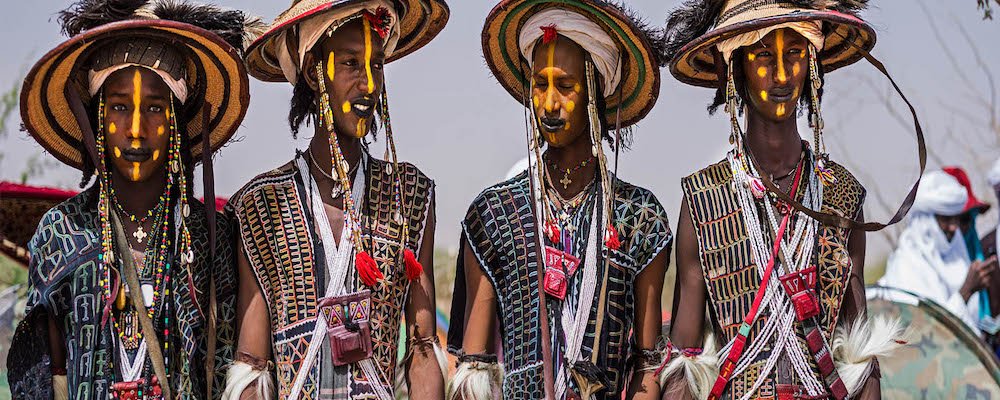 Each year, Niger's Wodaabe people participate in an elaborate male beauty pageant that includes marathon dance contests, a lot of singing, hallucinogenic tea-drinking, and traditional courtship rituals.
Gerewol is celebrated in many different towns on different dates, but perhaps the biggest party of all takes place in the tiny town of In-Gall each September. During this time, tourists and townspeople are joined by some 50,000 nomads and herdsmen who come to celebrate the harvest during the Cure Salee festival. Gerewol dancing and peacocking takes place against the backdrop of the fall harvest, and usually lasts at least a week.
Festivals on every continent are rich in cultural heritage and celebrate the beauty, humor, and creative nature of the human spirit.
If you're ready to embark on a 2016 festival circuit that will awaken your senses and inspire the heart, book your flights for the following:
February, 2016: Tapati Rapa Nui, Easter Island, Chile, South America
March 2016: Holi Festival, Mumbai, India, Asia
April 2016: Beltane Fire Festival, Edinburgh, Scotland, United Kingdom
July 2016: Summerfest, Milwaukee, Wisconsin, USA, North America
September 2016: Gerewol Festival, In-Gall, Niger, Africa
---
Rebecca Anne Nguyen is a freelance writer and the Founder of TheHappyPassport.com, an inspiration site for solo female travellers.
---