April showers bring May flowers! Whether you want to frolic in fields of wildflowers or stroll along flower-lined sidewalks, there are several areas in the United States where you can marvel at lovely spring blooms. Keep reading to discover the places in the USA with some of the most beautiful springtime flowers.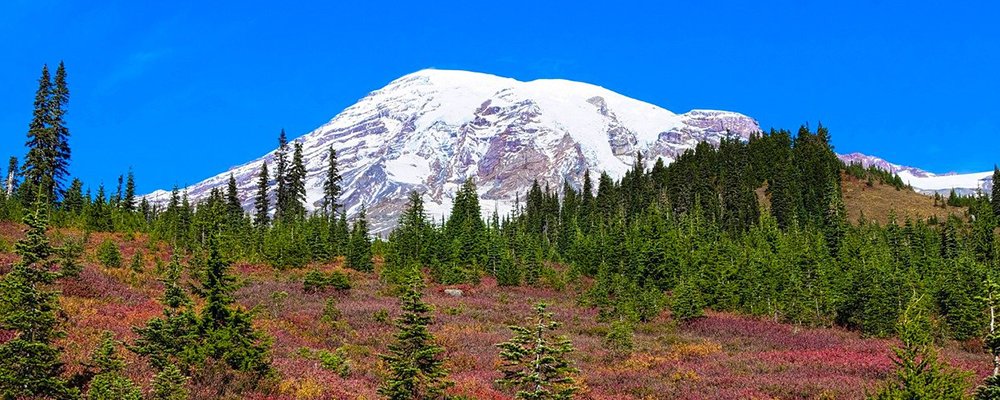 North Cascades National Park
The Pacific Northwest is home to some of the most incredible scenery in the United States, and springtime is no exception. Located in Washington state, North Cascades National Park encompasses nearly half a million acres of majestic mountains, pristine lakes, and dramatic glaciers. The grasslands and valleys of this park are filled with vibrant wildflowers, such as evergreen violets, tiger lilies, alpine asters, and fireweeds. Snowcapped mountains create an incredible backdrop for these colourful flower displays, so bring your camera.
Portland, Oregon
Another Pacific Northwest gem, Portland, Oregon showcases the springtime Portland Rose Festival every year. Between thousands of roses and 400 other varieties of flowers, this festival is perfect for those who love the vibrant hues of spring. Scattered throughout late spring and early summer, there is plenty of time to enjoy the abundance of beauty and events that this festival has to offer.
Asheville, North Carolina
Situated at the base of the Southern Appalachian Mountains, Asheville is a fun destination at any point in the year, but it is especially lovely in the spring. Drive the Blue Ridge Parkway to catch a glimpse of wild rhododendron, azaleas, and panoramic city views. Visit the historic Biltmore Mansion, the former home of George Vanderbilt, where you can enjoy the Biltmore Blooms Event in April and May. Over 100,000 tulips call the grounds their home during this season, along with several other flowers, like dogwoods, redbuds, and azaleas. While you're in the area, explore Great Smoky Mountains National Park, boasting gorgeous wildflower areas amidst stunning mountain views.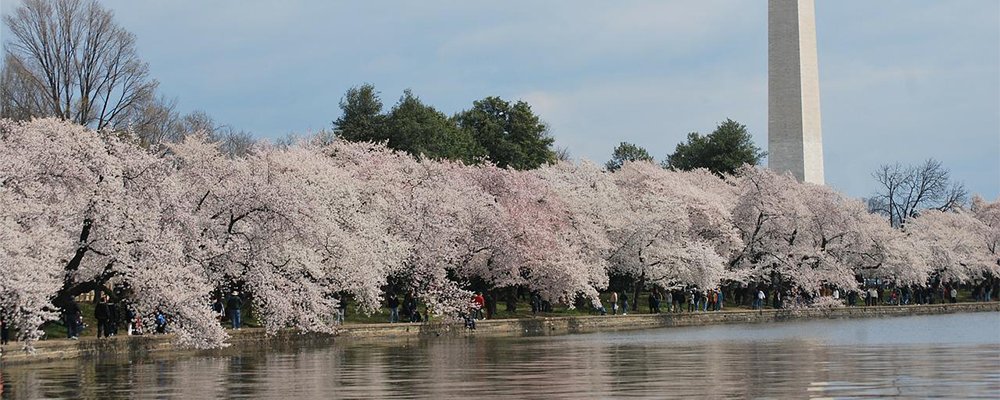 Washington, D.C.
As the capital of the United States, there is plenty to see in Washington, D.C. Spring flowers in the U.S capital should be on everyone's travel bucket list. The Tidal Basin is one of the best places to catch stunning cherry blossoms boasting shades of baby pink next to the backdrop of several stately monuments. This two-mile pond draws thousands of visitors every year due to its dazzling blooms.
Kauai, Hawaii
There's never a wrong time to visit Hawaii, but this area is incredibly gorgeous in the spring. While the island's tropical climate creates plenty of flora and fauna year-round, you will find the most notable blooms between March and August. Kauai's spring and summer boasts wild orchids, coral trees, orchard trees with ripe fruit, and many bushes with hues of yellow, red, and pink buds.
Telluride, Colorado
Even though Telluride is best known for its fantastic skiing areas, it is a hidden gem in the spring. As the weather gets warmer and the snow melts away, vibrant wildflowers are revealed throughout the region. Bring your camera to snap a few pictures of the many bluebells, white daisies, and pink trumpet vines. Because it takes several months for the weather to fully warm up, you can enjoy these lovely floral views until July.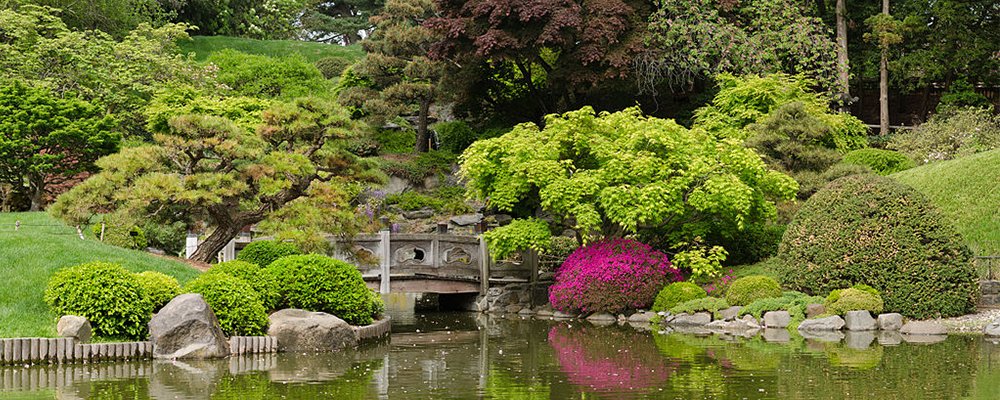 New York City
The Brooklyn Botanical Gardens hosts a spectacular Cherry Blossom Festival that attracts many visitors every year. This festival features a long pathway of trees where you can walk through a cherry blossom tunnel that creates a dazzling canopy overhead. Here, you will see an abundance of cherry trees that almost look like they are covered in bright pink cotton candy.