How To Get The Most Out Of A Trip To Iceland
Iceland is having a moment. Having recently circumnavigated the country myself, I can vouch for its beauty and dramatic landscapes, but also that the amount of tourists seems to be rising at an alarming rate. If you're planning an Iceland trip, I highly recommend it, and offer the following advice.
Do make sure that you book your hire car well in advance. It can be more than double the price if you leave it until you arrive, and you can also make savings by paying the balance in full up front. You'll need a credit card to hire a car in Iceland, so ensure that you are prepared.
Whilst we're on the subject, do opt for the additional gravel insurance. All other insurance policies are dependent on the type of car you have, where you'll be driving and the time of year, but I can guarantee that you'll drive down at least one gravel road during your trip.

If you want to explore the Highlands, the West Fjords and all of the other hard to access areas of Iceland, do make sure that you hire a 4WD. There's still plenty to see in a regular car, but you won't be able to drive off onto F roads and explore the true wilderness that Iceland has to offer.
Do consider what you want to get out of your trip before you book flights. If you want to see the Northern Lights, plan for the winter months with long dark nights. If you want to circumnavigate the Ring Road and see as much as possible, opt for a summer trip when most of the roads will be clear and the days are never ending.
Don't forget to pack layers. The weather is incredibly unpredictable; you can be driving in brilliant sunshine with the windows rolled down, before climbing over a mountain to find low cloud and drizzle on the other side. Leggings, a warm jumper and a woolly hat are all essentials for a summer trip, whilst don't even think about travelling in winter without full waterproofs and a big warm coat.
Do plan in advance and make a loose itinerary. There's so much to see that it can be quite overwhelming at times, and many of the best landscapes are hidden from sight needing detailed directions to find. If you've got a week or longer, plan to drive around the Ring Road, with as many detours as you can squeeze in. If you're only in Iceland for a few days, consider hiring a car for a few day trips from Reykjavik.
Do make time to relax in geothermal pools. There's nothing quite like discovering a secluded hot spring in the wilderness and sinking in for a long hot soak with no one else around. Do your research online to find hot pots along your route and be prepared to get a bit lost when searching for some of the more remote locations.
Saying that, I'd recommend that you don't visit the Blue Lagoon. It's overpriced and overhyped and there are plenty of other options that will give you more of a true Icelandic experience. If you're driving the Ring Road and really want to soak in a geothermal spa, opt for Myvatn Nature Baths in the north. It's a smaller version of the Blue Lagoon, but is less crowded and more affordable. If you do want to visit the Blue Lagoon regardless, ensure that you book online to avoid lengthy queues.
If you're in Iceland at the right time of year, do book onto a whale watching trip. The best place to book your trip from is Husavik in the north, where you have a good chance of spotting blue whales at the beginning of summer. Opt for a wooden fishing ship for a more relaxing experience, or if you have your heart set on discovering the larger whales, hop onto a speedboat. Watching the largest creatures on the planet rise out from beneath the water under a perpetual summer sunset is an experience that you will never forget.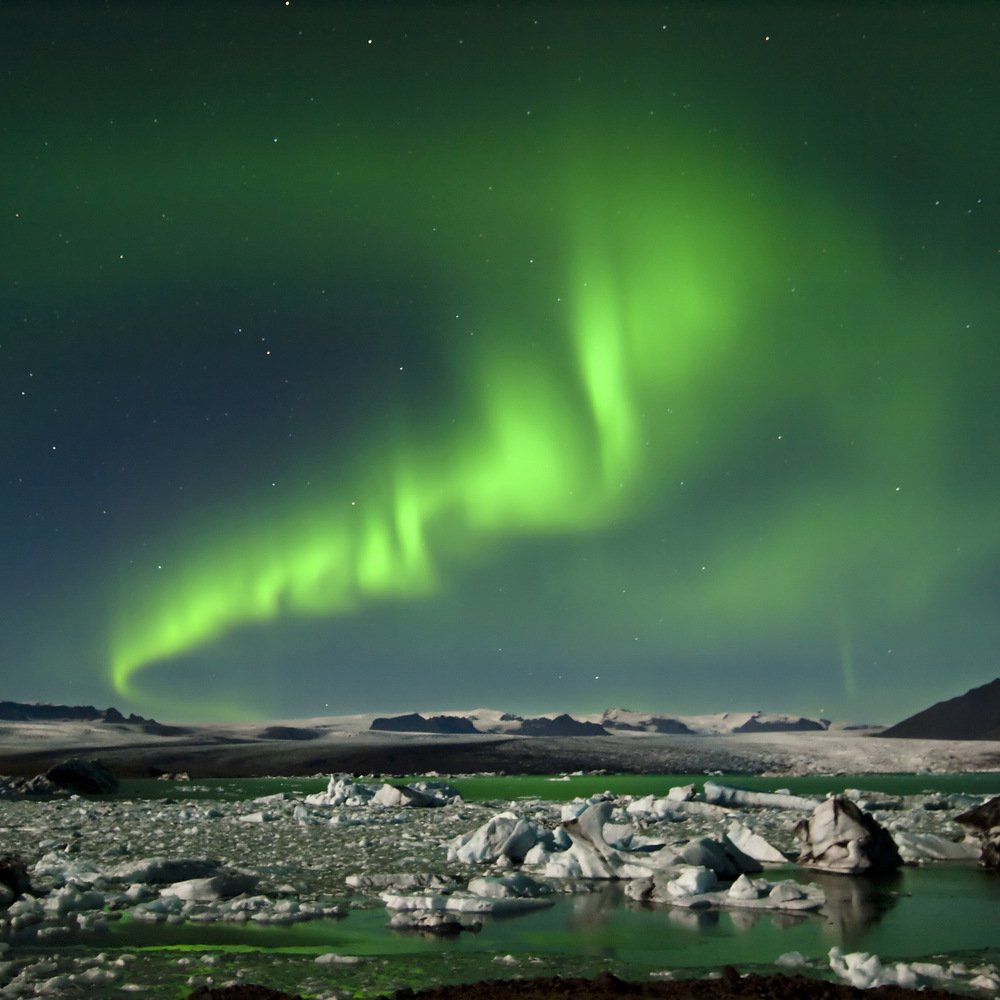 If you're visiting in summer, do consider sleeping in during the day and travelling late at night. The days are continuous, with midnight sun a possibility in the north, and there is something truly magical about standing at the foot of a gigantic waterfall on your own in the 1am light, with no other tourists around.
Accommodation doesn't come cheap. There's plenty of expensive boutique hotels if you're looking for luxury, but I do recommend that you sign up to Booking.com's mailing list and keep your eyes peeled for their deal days, where you can find rooms in Icelandic hotels and guesthouses at a fraction of the price. Guesthouses are the ideal compromise, sitting somewhere in between hostels and hotels at a reasonable price, and if you spend time searching you can find excellent deals, such as chalet-style cabins with accompanying geothermal hot tubs.
Finally, don't stop your car in the middle of the Ring Road to take photographs of the landscapes that surround you, however tempting that may be. There's plenty of stopping places where you can pull over and admire the scenery, whereas stopping in the middle of the road is downright dangerous. We saw so many people stopped on precarious corners and cliff-side roads, clearly oblivious to the danger.
You might also be interested in how to visit Iceland on a budget.
---
Emma Lavelle is a UK based writer and photographer and has her own blog Field and Nest.
---