If you love the winter season as much as many others do, you likely take advantage of the colder months by hiking, camping, and exploring. There's so much wonder to enjoy when the snow covers the ground, and the landscape takes on a whole different character. However, you likely also know that it's essential that you're safe and healthy and that you plan for the cold temperatures and potential hazards along the way. Here are some great reasons for a winter vacation and essential steps to do so as cautiously as possible.
The Wonder Of Winter Camping And Great Places To Visit
Those who have never gone on a winter camping or hiking trip don't know what they're missing. The world looks different when it's covered with snow, and you see the planet in a whole new way. Yes, it may be cold, but if you properly prepare, you'll be safe and get used to the difference in temperature.
One of the best ways to enjoy winter is camping, which has many benefits. It's a chance to leave technology behind so things of the world do not bog you down and you can bond with your family. Plus, you can reconnect with nature and feel at ease. When you see how beautiful the world can be, you also think more about how you can live differently and be more sustainable.
There are many amazing destinations to visit around the world during winter, including Copenhagen, where you can visit the festive Tivoli theme park during the holiday season. Camping in Iceland can also be life-changing when you look at the sky and see the gorgeous Northern Lights.
The United States has many excellent winter hiking destinations, like the Cumberland Trail in Tennessee, which offers 200 miles of winter wonderland to explore. The Mazama Ridge Snowshoe Trail in Washington is one of the best places to see snow-covered mountains.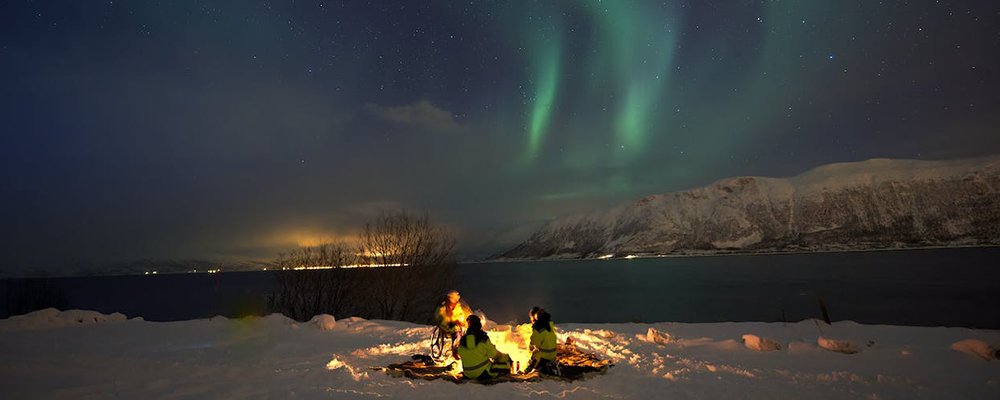 Smart Packing and Planning Ahead
There's a lot of beauty to behold during your camping and hiking trips, but if you don't plan and pack responsibly, the weather can get the best of you. Before you start packing, do your research and check the weather conditions. In addition to looking at how cold it may be, also be on the lookout for potential storms and blizzards, and if one is on the horizon, reschedule your trip.
When it's just you, a tent, and the elements, it's essential that you do what's necessary to stay warm during your camping trip.
Pack enough clothes so you can dress in layers. In addition to fighting the cold, when you're hiking and exploring, you will sweat, and when you do, the sweat forms a cold cocoon around your body, making matters worse. It's best to get out of those wet clothes and put on something dry. Don't forget to pack other items to keep you warm on the coldest nights, including hand warmers and heated boots.
Finally, pack more than enough food and water to last throughout your trip. Your body burns calories to stay warm, so bring protein bars and snacks to keep you energized and comfortable. Bring enough water so that you'll stay hydrated, and you'll have enough left over in the case of an emergency.
Your Health Is The Priority
Staying warm is the goal during a winter getaway, but the weather can affect your health in many ways, so you must be prepared.
If you're outside long enough, the cold air can remove much of the moisture that keeps your skin healthy. If the cold persists, it could weaken your skin's defences and lead to infection. You can fight that possibility by packing oil-rich moisturizers and applying them throughout the trip. If you have current sensitivities in your teeth, the cold can cause extensive pain. In addition to packing a balaclava face mask, you should also consider visiting your dentist before the trip to treat your teeth.
You should also prepare for the other dangers of spending time outdoors, including the possibility of getting lost. Prevent that possibility by never camping alone and staying in designated areas, so you aren't out of range if you need emergency assistance.
Also, remember that you should do what you can to preserve that land for future visitors. By staying on the beaten path and practising "leave no trace principles," like picking up all of your garbage and keeping plants and wildlife exactly how you found them, you can keep the land beautiful and help to ensure the planet's wellness.
Don't miss out on your chance to enjoy the splendour of winter by camping and hiking, but make sure to do so responsibly. Be smart and safe, and you can enjoy the cold season year after year.